Lending service models built on blockchain platforms are developing strongly globally. This trend is also gradually penetrating the Vietnamese financial market with the introduction of many DeFi projects. Rikkei is one of the names that caught the attention of the decentralized financial service user community in Vietnam.
What is Rikkei?
Rikkei or Rikkei Finance is a DeFi decentralized finance project developed by a team of Vietnamese founders. Consisting of many leading experts with expertise in blockchain technology research.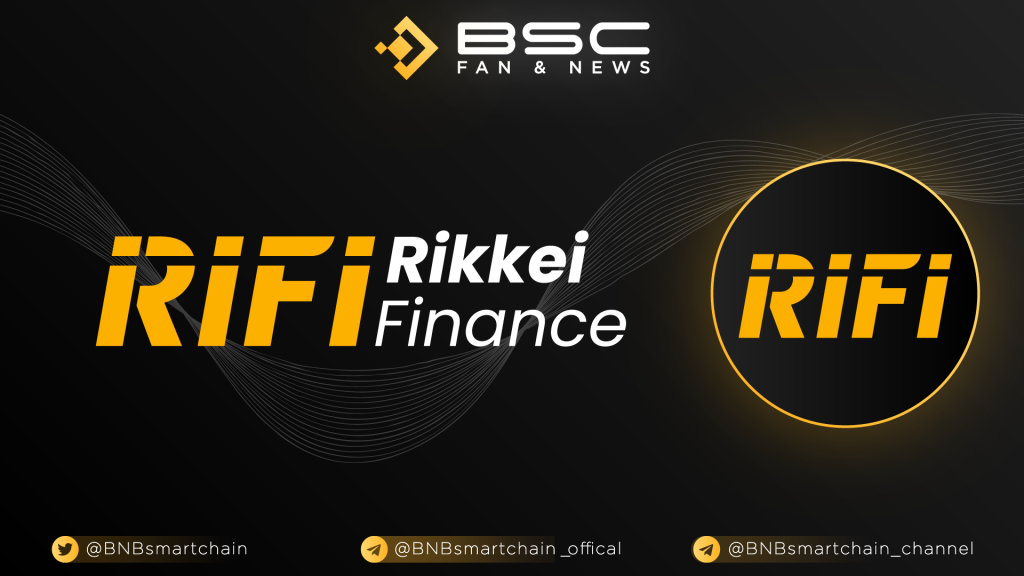 The idea of ​​the development team was to be able to create a decentralized lending platform. Not stopping there, Rikkei also provides insurance and mortgage services. Based on the application of blockchain technology, this platform has integrated cross-chain.
This integration allows Rikkei to diversify into digital assets. From there, forming a currency trading system that closely follows actual price movements. Currently, Rikkei Finance has started working on the Binance Smart Chain smart blockchain.
What problems does Rikkie Finance support to solve?
Cryptocurrencies or digital assets, in general, are currently subject to some controversy, but their popularity is constantly increasing. As a result, user demand also increases. But not everyone can afford to own multiple digital assets at the same time.
That is why the digital asset lending service was born. The common point of digital lending platforms and decentralized operations built based on blockchain technology.
Rikkei was born to help solve many problems of customers who need to use digital assets. Such as:
A situation where users cannot trade assets at the same time in the same block. With Rikkei, digital assets can be easily circulated on 2 or more different blockchains.
Most current interest rate models are not able to optimize borrowing costs for borrowers.
The loan term of stablecoins or tokens is generally still limited, not meeting the needs of the majority of borrowers.
Most lending platforms today liquidate users' assets at any time. Users are not covered by any insurance policy at all.
Thanks to Rikkei, users will have access to digital asset loan packages with more favorable interest rates. It encourages everyone to participate in contributing digital assets. This is the source of capital that borrowers have the opportunity to access.
Features of Rikkei Finance
Take advantage of high speed and low transaction costs by building on Binance Smart Chain
Borrow cryptocurrencies, stablecoins, and NFTs without having to negotiate terms like term, interest, or collateral with a peer or counterparty
Offer cryptocurrencies, stablecoins, and NFTs and earn interest and reward tokens to provide liquidity for the over-collateralized protocol
Controlled by governance token – token RIFI
4 Core Services of Rikkei Finance
Besides lending services, Rikkei also supports users with many other basic services. Includes insurance, property mortgage, and interest rate models.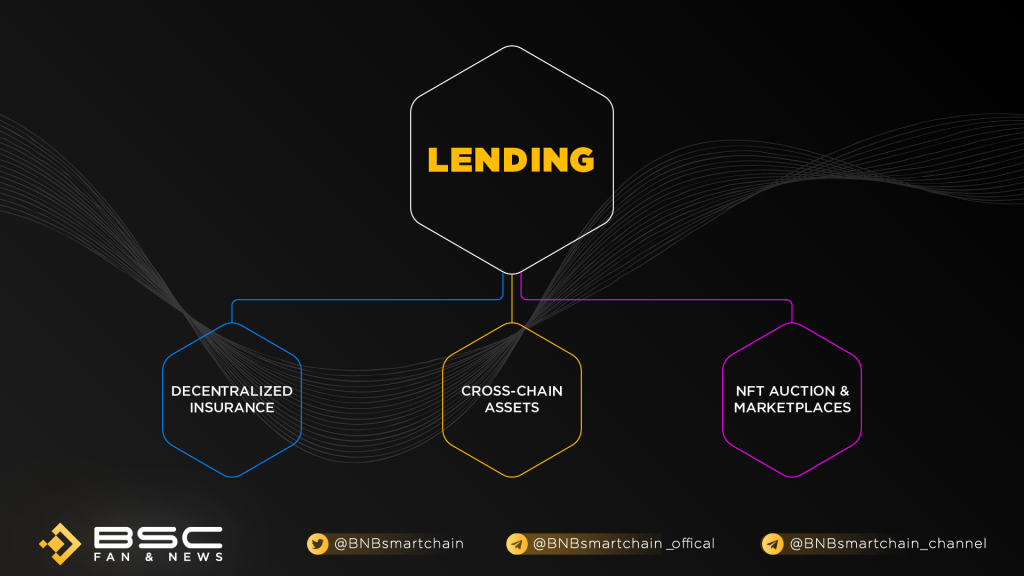 Cross-chain – multi-asset loan
Coming to Rikkei, customers will have access to a multi-asset loan service. Primarily a digital asset, regardless of the launched blockchain. The process of borrowing assets on this platform is done through the use of Wrapped tokens.
Interest rate model
With the interest rate model of Rikkei Finance the way to two basic goals. The first is to shorten the costs incurred from each loan. The second is to increase liquidity and give more incentives in the time of capital use.
Collateral
Ripple supports many types of collateral. Customers have the freedom to choose which assets are convenient to collateralize on the platform. Besides digital assets, stablecoins and tokens that work on the blockchain, the system also accepts NFTs. This means that users are allowed to use NFT as collateral for loans instead of stablecoins or tokens.
Insurance services
To attract a diverse investor community, Rikkei allows everyone to have the same right to buy asset liquidation insurance. Thanks to the perfect coordination alarm between lending and insurance services, customers have new investment options.
The main development team of the Rikkei
Rikkei is backed by mostly Vietnamese developers and some foreign members. They are all talented people, knowledgeable about finance and technology.
• Dang Thai Hoa – Co-founder: The project founder graduated from Ritsumeikan University.
• Vu Thanh Trung – CTO: Rikkei's chief technology officer studied at Nanyang Technological University in Singapore. He graduated with a doctorate.
• Dang Bao Duc: Experienced working at Keebeck Alpha. This member also graduated from Singapore's Nanyang Technological University.
• Tran Ngoc Anh: Has nearly 10 years of experience in researching and implementing Blockchain technology application projects.
• Nakamura Keisuke: CEO of Rikkeisoft branch in Japan. He used to have 15 years of experience as a senior director, business analyst for many new businesses.
• Kyle Adams: Responsible for operating the marketing and market development department.
In addition to some of the key figures mentioned above, the Rikkei project also has the advice of many other senior experts. They have extensive experience in finance and technology in Vietnam and abroad.
Roadmap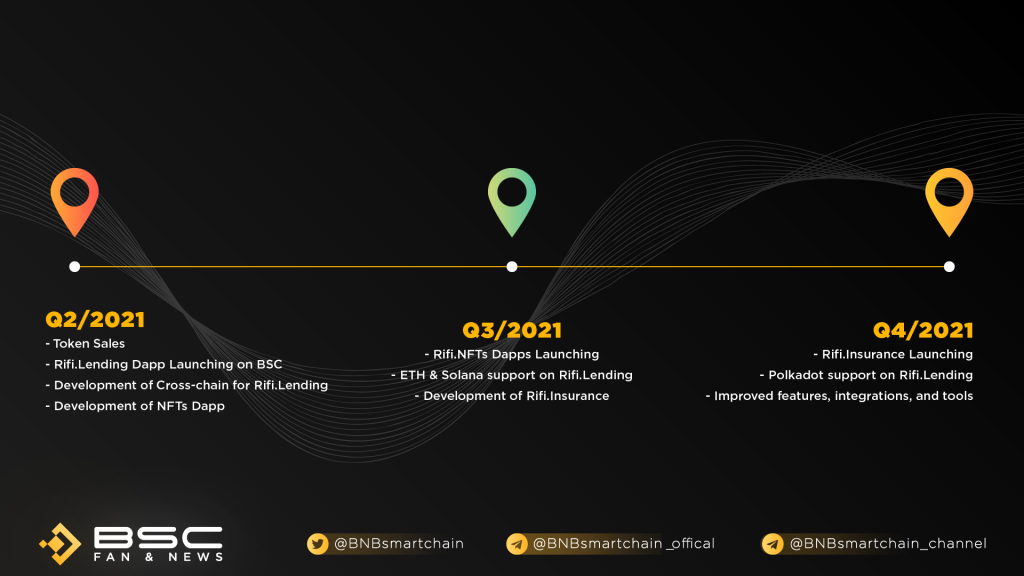 Q2/20221
– Token Sales
– Launch of Rifi.Lending DApp launched on BSC
– Cross-Chain lending protocol feature development
– Develop NFT feature of App
Q3/2021
– Rifi.NFTs Dapps Launch
– Support ETH & Solana on App Rifi's lending feature
– Development of insurance protocol Rifi.Insurance
Q4/2021
– Rifi.insurance Launch
– Polkadot supports Rifi.Lending
– Improved features, integrations, and tools
RIFI token
Token Name: Rikkei
Ticker: RIFI
Blockchain: Binance Smart Chain
Standard Token: BEP-20
Contract: 0xc8ef1460277ea47d179dec66d1c5f8b7f7ae5a28
Token Type: Governance token
Total Supply: 500,000,000 RIFI
Circulating Supply: Updating
Token Allocation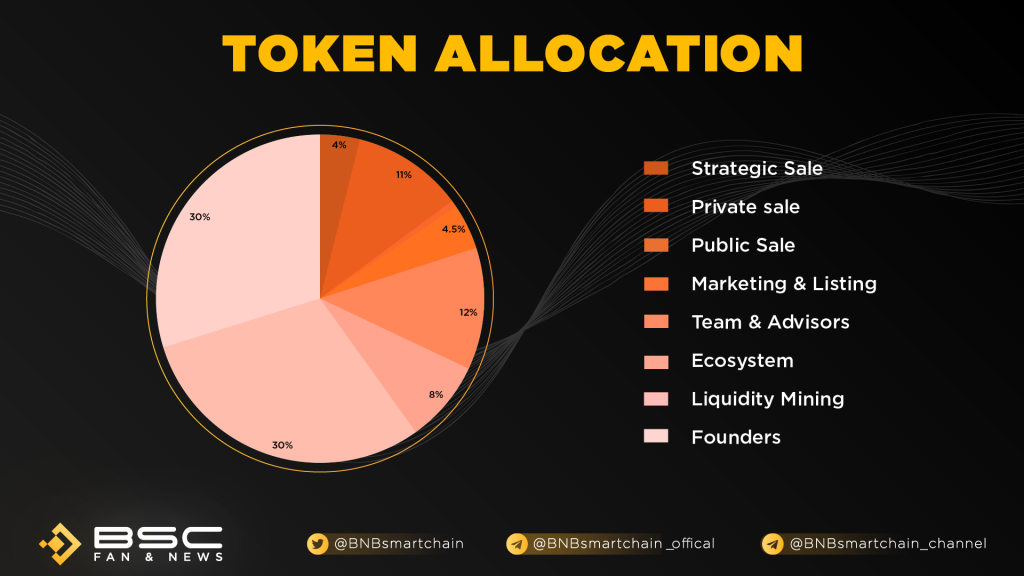 A total supply of 500,000,000 RIFI, distributed as follows:
Strategic Sale: 4%, of which 0% is distributed at TGE, tokens will be locked since in 5 months and distributed linearly in blocks for the next 10 months.
Private Sale: 11%, of which 0% is distributed at TGE, tokens will be locked in the first 3 months and unlocked 25% every next 3 months.
Public Sale: 0.5%, of which 100% will be unlocked when listing
Marketing & listing: 4.5%,
Team and advisors: 12%, of which 0% is distributed at TGE, locked for 1 year, and unlocked 25% every 3 months thereafter.
Ecosystem: 8%, of which 25% is distributed at TGE, and distributed linearly by block over 60 months.
Liquidity Mining: 30%
Establishment: 30%, Block linear distribution over 60 months.
Token Sale
Harcap: 5,858,000.00 USD
Strategic Sale: $1,200,000.00, priced at $0.06/RIFI, of which 20 million RIFI are distributed at TGE
Private Sale: 4,400,000 USD, priced at 0.08 USD/RIFI, of which 55 million RIFI are distributed at TGE
Public Sale: 250,000 USD, priced at 0.1 USD/ RIFI, of which 2.5 million RIFI is distributed at TGE
Initial Initialization Capitalization: USD 1,450,000.00
Estimated supply of circulation: 14,500,000 VND
RIFI opening event on Huobi Primelist
There are two ways for users to join Primelist. Each user can only choose one method to join, and the selected method cannot be changed after registration is complete.
Note that when joining Primelist, the account is required to complete KYC.
Option 1: Register for the universal queue (no need to hold HT)
• Register for a Huobi Global account and complete KYC
• Keep at least 50 USDT in the account
• The USDT balance in the account will be automatically locked after completing the registration.
• The system will randomly select 5,000 lucky people out of all the participants in the queue
• If someone is not selected, the system will unlock USDT and return USDT to your account
Option 2: Hold HT
• Must hold an average of at least 300 HT to participate
• The snapshot time will start from 23h on December 3, 2021, to 22h59p59s on December 6, 2021 (GMT+7).
• Make sure you have the minimum amount of USDT you need to hold in your account to place an order according to the following table. And all payments will be made in USDT.