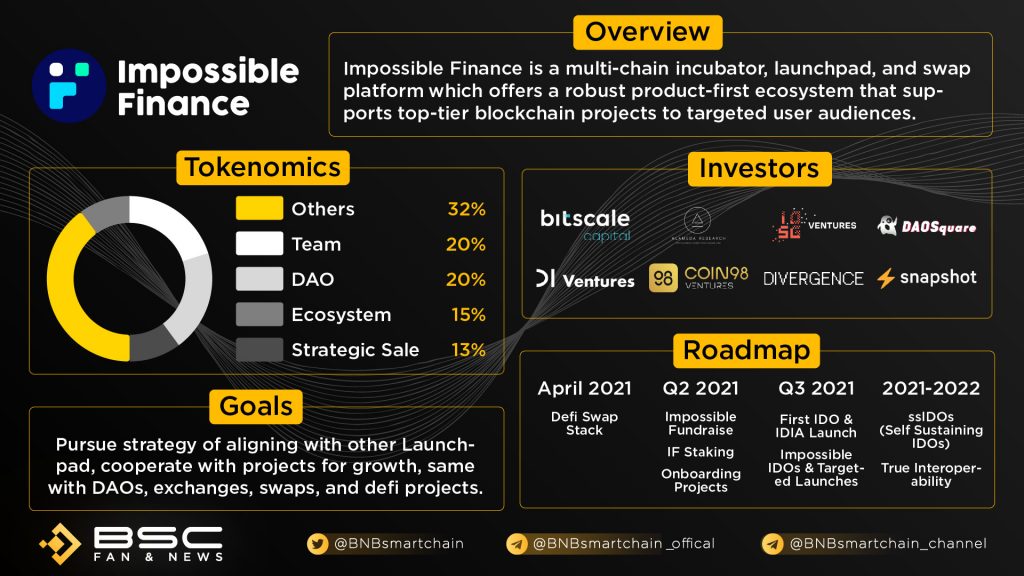 DEFI- Decentralized Finance, a concept which is no longer strange with anyone investing in cryptocurrency and blockchain. From the very first and popular form of DEFI like MAKER with DAI stablecoin and a decentralized payment such as BTC, and the 2017-18 DEFI projects of AAVE, COMP,… to the "DEFI Fever" in summer 2020 with many new exciting projects. DEFI certainly has left a mark on the crypto world in general. The first few projects of DEFI require complicated tasks, multiple and large sums of collateral with little features and unfriendly UX. So the next generation of DEFI promises and contributes more to the world of DEFI, like insurance, lending and borrowing, staking and farming, … with new functions and improvements of UX, rewarding, easier access, security, liquidity pool, AMM, extra incentives… With so many new exciting projects and they also attract billions of dollars to their platforms, but there's still room for improvements. We'd like to introduce one potential project entering the market.
What is Impossible Finance?
Impossible Finance is a multi-chain decentralized incubator, launchpad, and swap ecosystem. The project will prioritize EVM compatible chains with users (such as ETH, BSC, Polygon, xDAI, Harmony, Avalanche, etc.), and work to expand to more chains moving forward.
Tokenomics
There are 2 tokens representing the project: IF and IDIA
IF token is the core governance token of the swap and other non-launchpad products, which will have control over things like trading fees and discounts on trading.
IDIA token is the core governance token to handle the governance of the launchpad, such as different staking parameters for the launchpad process.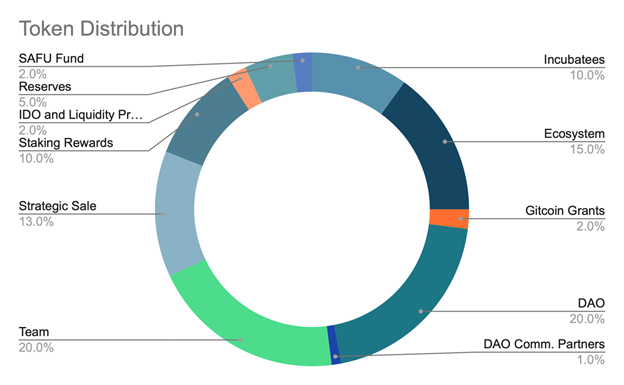 Source: Impossible Finance IDIA Whitepaper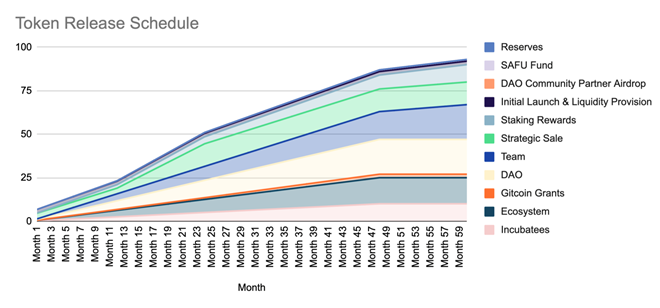 Source: Impossible Finance IDIA Whitepaper
Highlight Features of the Impossible Finance
The IF token is the governance token consisting of the decentralized swap and the fees accumulation token for the swap. Impossible Finance also features the IDIA token (Impossible Decentralized Incubator Access) – a token used to govern and provide access into the allocations of its launchpad.
IF token is governed via IFDAO. IFDAO is based on open source code and operated entirely by its community. The organization is executed by smart contracts with the aims of to be more transparent, accountable, dependent and faster processing.
There is an Impossible Finance community governance framework on Snapshot; setting up the development of the Impossible Town Hall, the Impossible Chamber, and the Council of the DAO. This will help decentralize governance by enabling the extension of the multi-sig to more community members. The Impossible DAO is decentralised and community members can freely submit their proposals and suggestions.
Multi-chain platforms
They seek to be compatible with other blockchains such as ETH, BSC, Polygon,… with the purposes of convenience and user friendly, for anyone new to crypto can easily access the service.
The goals
They pursue the strategy of aligning with other Launchpad and cooperate with many projects for growth, instead of competition, same with other DAOs, exchanges, swaps, and defi projects.
The goal is also to provide a governance structure that broadens participation, diffuses power from the few to the many, and reflects the collective will of Impossible builders and community members.
More about the tokens
The Impossible Decentralized Incubator Access or IDIA is a token used to govern and provide access into the allocations of its Launchpad. Usually, users can stake their token to into different sector or other categories (NFT, Dexes, etc.) to get access to allocation into future launchpads – upon announcement of a category, a snapshot of stake weight is captured to give users pro-rata allocation, then they will have the choice to redeem and pay stablecoins to capture this allocation, or actively choose to forego the allocation and rollover their stake weight to compound their exposure for the next launchpad. Afterwards, there is a dutch auction to allow for some price discovery and users who did not stake in the prerequisite categories to get access to the project's tokens.
1,000,000,000
1,000,000,000
45,000,000.00 IDIA
Blockchain: Ethereum (ERC-20), BSC (BEP-20)
Contract: 0x0b15ddf19d47e6a86a56148fb4afffc6929bcb89 (eth)
0x0b15ddf19d47e6a86a56148fb4afffc6929bcb89 (bsc)
15,551,000
21,000,000
6,000,661.00 IF
Blockchain: Ethereum (ERC-20).
Contract: 0xb0e1fc65c1a741b4662b813eb787d369b8614af1 (Eth)
Token sale
IDIA token will be sold on Poloniex, PancakeSwapV2, MEXC, Hoo and DODO(bsc).
IF token will be sold on PancakeSwapV2.
Governance
Community members can vote on proposals, with voting weights assigned to various holdings within the IF ecosystem, as explained below:
Each IF token held in a wallet has a voting weight of 1.0
Each LP token (IF/BUSD; IF/BNB) in our Impossible Swap has a voting weight of 1.2
– The logic for a higher weighing is compensation weight for potential impermanent loss, such that a user may have put in more IF tokens prior to liquidity provision.
IF tokens in other smart contracts (as collateral for loans, in other swaps etc) have no voting weight at the current time, but this can be accounted for in the future on a case-by-case basis.
Roadmap
Migrate STAX to IF.
Upgrade IF swap with BSC chain support.
Complete IDIA fundraise.
Onboarding projects on IF incubator and BUIDLer ecosystem.
Launch Impossible Launchpad.
Launch Multipurpose Swap on multiple EVM Chains (ETH, BSC, and Polygon).
Launch IF Governance & DAO.
Work on integrations with other baskets, index, and investment tools.
Gradually launch IDIA staking sectors.
Launch IDIA token on Impossible Launchpad for IF Stakers.
Launch first batch of incubated projects on Impossible Launchpad
Launch principal-protected products, IDIA Index & automated strategies.
Explore non-EVM chains to deploy on (e.g. Solana, Elrond, Polkadot, Cosmos).
Operational – Grants and Integrations Program (i.e. index, tools, etc.).
Target 20+ projects.
Setup IDIADAO and Onboard 5 onchain funds.
Investors:
Disclaimer: This is not a financial advice.
Writer Perspectives
DEFI is a huge market with billions of dollars invested by people all over the world. The field is relatively new with 2017-18 generation of AAVE, Compound, UNI,… bringing much to the market but they also suffered some downtrends afterwards due to various issues of security breach and other errors. And yet, going through 2020 there was uptrend in the summer and the "DEFI winter" downtrend, but coming in 2021, the new project with quite improvements to the industry.
The platform so far has 6 projects listing for IDO in Launchpad, from finance to NFTs gaming. All have popular investors backing and still in development.
Their social media includes telegram, twitter, discord, medium with thousand to almost hundreds of thousands of members and they just emerged to the market about 4 months ago. With clear roadmap and tokenomics published, anyone can check for information.
The project promises for IDIA holders with huge benefits in the long of becoming a "private yacht club" for a select few, it will actually not scale in an optimal manner.
They claim their solution to eliminate the problems of market manipulation, and low quality IDO through "market filled with shillers, high fees and forced rent-seeking platforms, hindering legit projects from acquiring adequate resources to execute, while empty whitepapers raise millions".
Furthermore, the perks are abundant for regular investors with small fees or project teams seeking to IDO. If you invest in cryptocurrency and support DEFI technology, you should definitely check Impossible Finance project out, and make a wise investment into this.