---
Table of Contents
---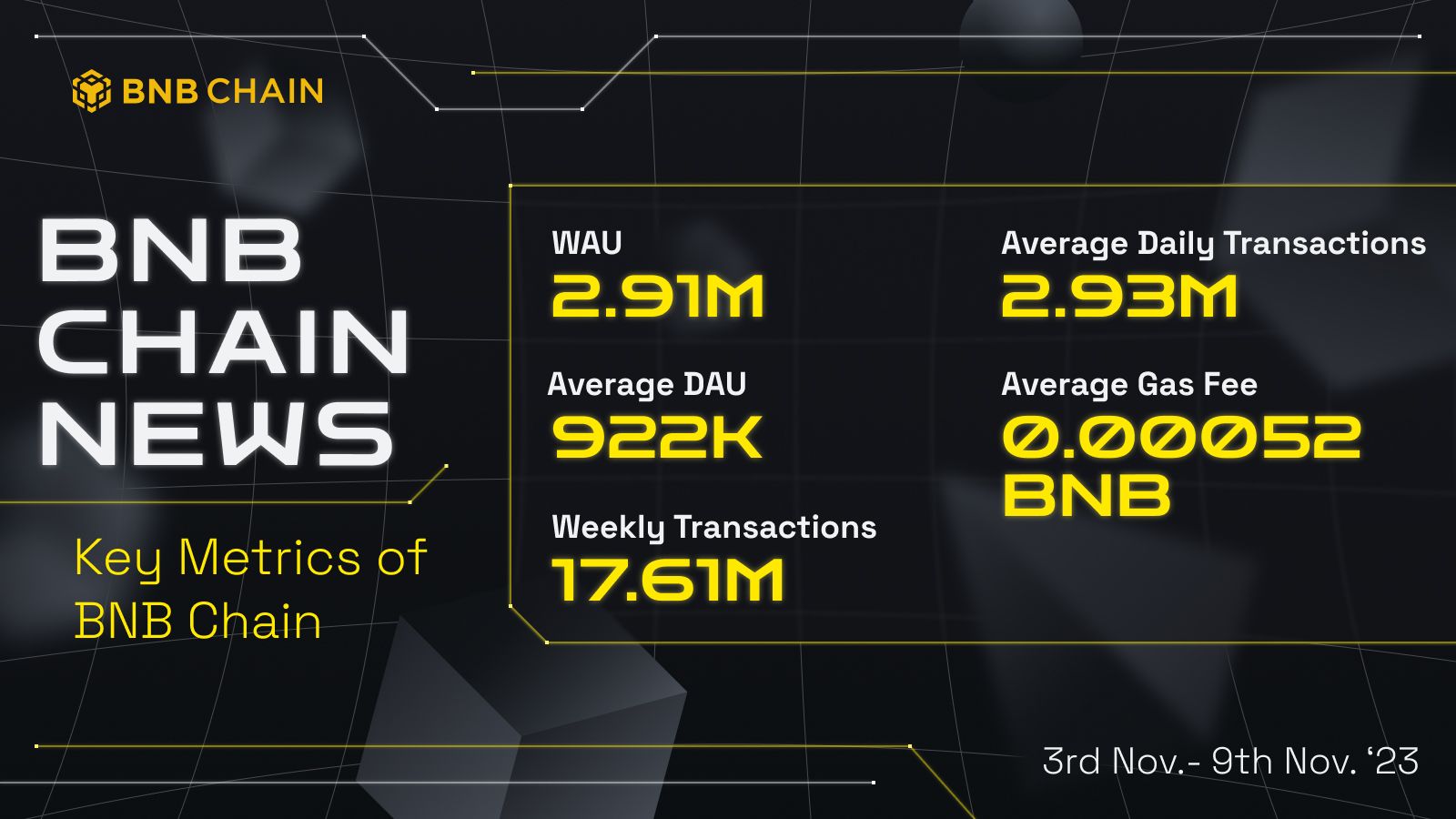 Welcome back to BNB Chain News, your ultimate destination for updates about our electrifying ecosystem! 🏆
This week, all eyes were on Istanbul for Binance Blockchain Week, where our team appeared at numerous panels and exciting events. BNB Chain's brand-new ambassador 'Nex' gave a futuristic keynote presentation about the state of our ecosystem. Make sure to watch the full keynote and read the transcript for insights about the future of BNB Chain's tech and community.
Adding to the excitement, we kicked off our Istanbul Hackathon with 100k worth of bounties on the line for developers building with BNB Greenfield and opBNB! As always, we've included tons of other ecosystem news and resources for you below.
New Projects on BNB Chain 🔥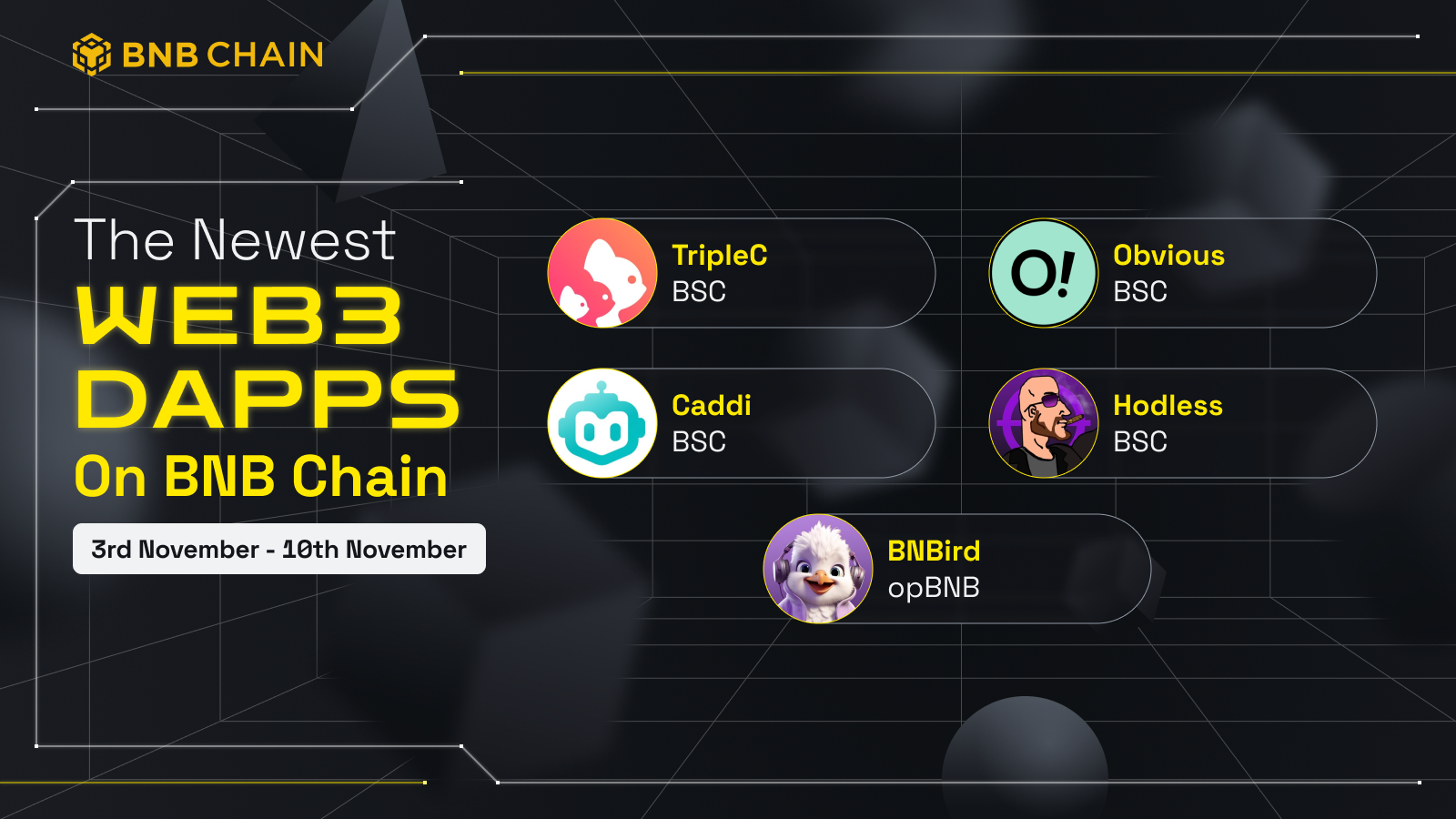 Each week, BNB Chain onboards tons of new projects across the landscape of DeFi, SocialFi, Web3 gaming, and beyond. Read our full blog for descriptions about each new project.
Ecosystem Highlights 🌎
🔸 BNB Chain Gives Keynote at Binance Blockchain Week
🔸 PancakeSwap and BNB Chain Requesting Meta Governance Proposals
🔸 BNB Chain Launches New Bounty Wishlist
🔸 Binance Announces Support for opBNB
BNB Chain in the News 📰
🔸 BNB Chain Leads in Monthly Unique Addresses (Es)
🔸 BNB Smart Chain Scam Losses Dropped 75% in Q3
🔸 opBNB Becomes 2nd Most Popular L2 per DAU
🔸 BNB Chain Partners with CMC Labs on Accelerator
Security and Web3 Safety 🚨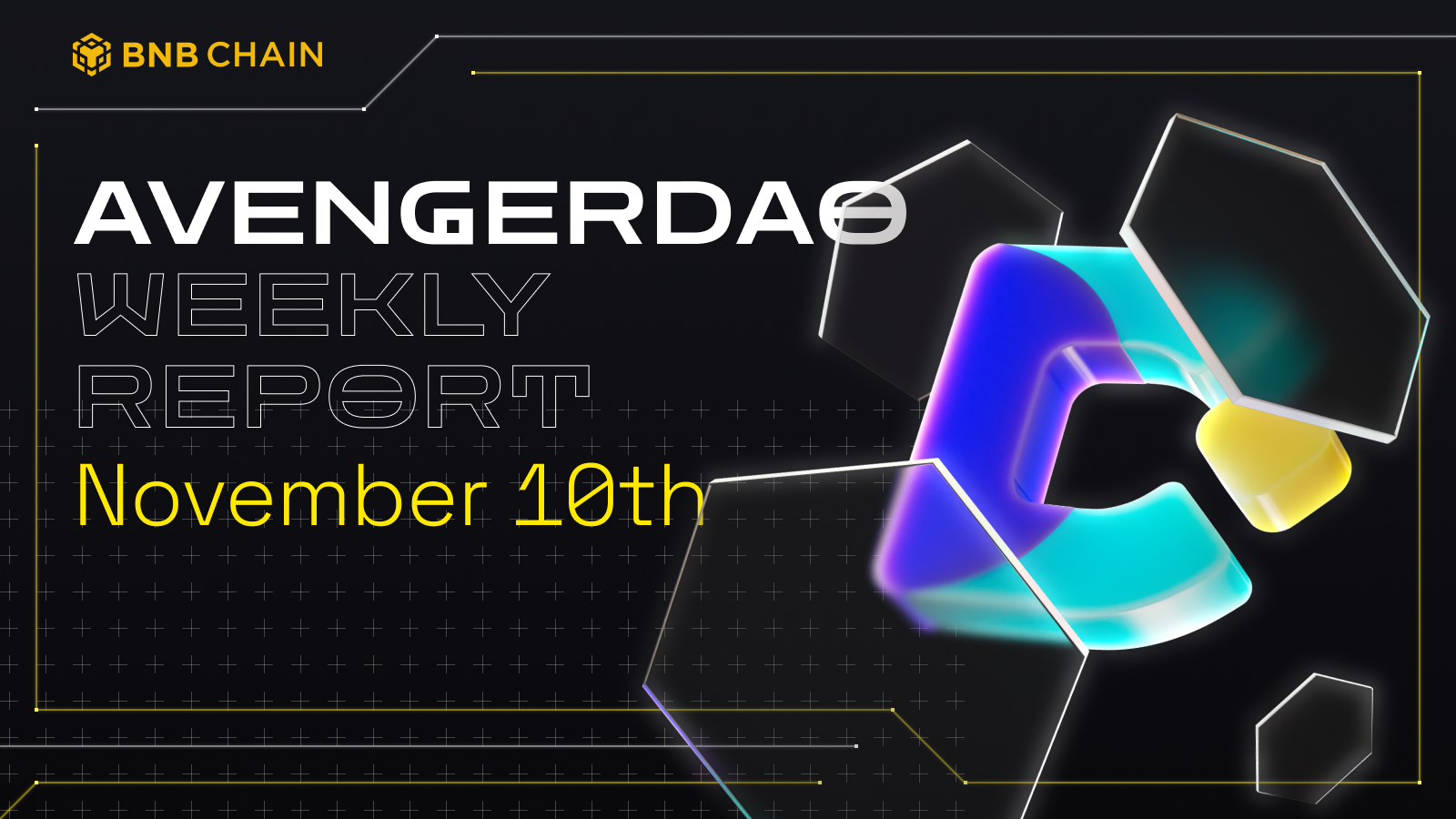 AvengerDAO publishes a list of risk projects and addresses on DappBay Red Alarm every Friday. If you have questions or feedback for below risk highlights, please contact here.
Newly Detected High-Risk dApp Projects
Category
Description
Number of Newly Spotted Project This Week
Phishing dApps
Phishing usually forges legitimate web pages to trick you into entering your private keys or authorizing transactions that you don't understand.
107, read the full list here
https://dappbay.bnbchain.org/red-alarm
Newly Detected High-Risk Address
AvengerDAO members offer APIs to check the security of a contract to be interacted with or get relevant information such as potential risks of a specific address to perform due diligence. AvengerDAO API gives a comprehensive evaluation of each address.
We advise you to regularly check with these APIs when receiving an airdrop for a certain token, or interacting with the contracts that they want to invest in. https://dappbay.bnbchain.org/risk-scanner is integrated with these APIs. Please have a try!
The latest high-risk addresses detected from Weekly Scan:
All addresses are listed here.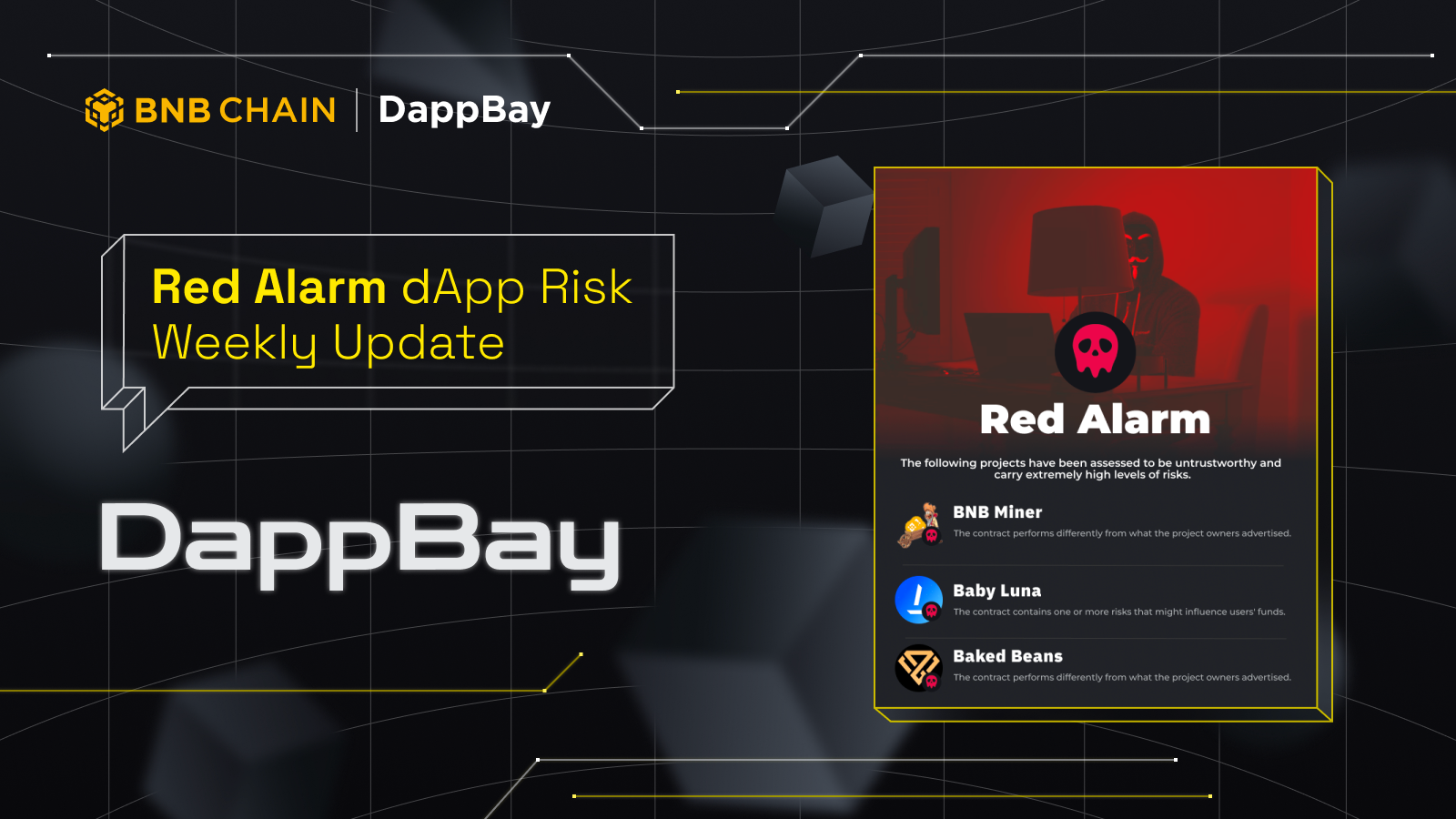 Your security is a top priority!
Make sure to review our weekly Red Alarm list to familiarize yourself with suspicious actors on our network.
Developer Programs and Resources 🙌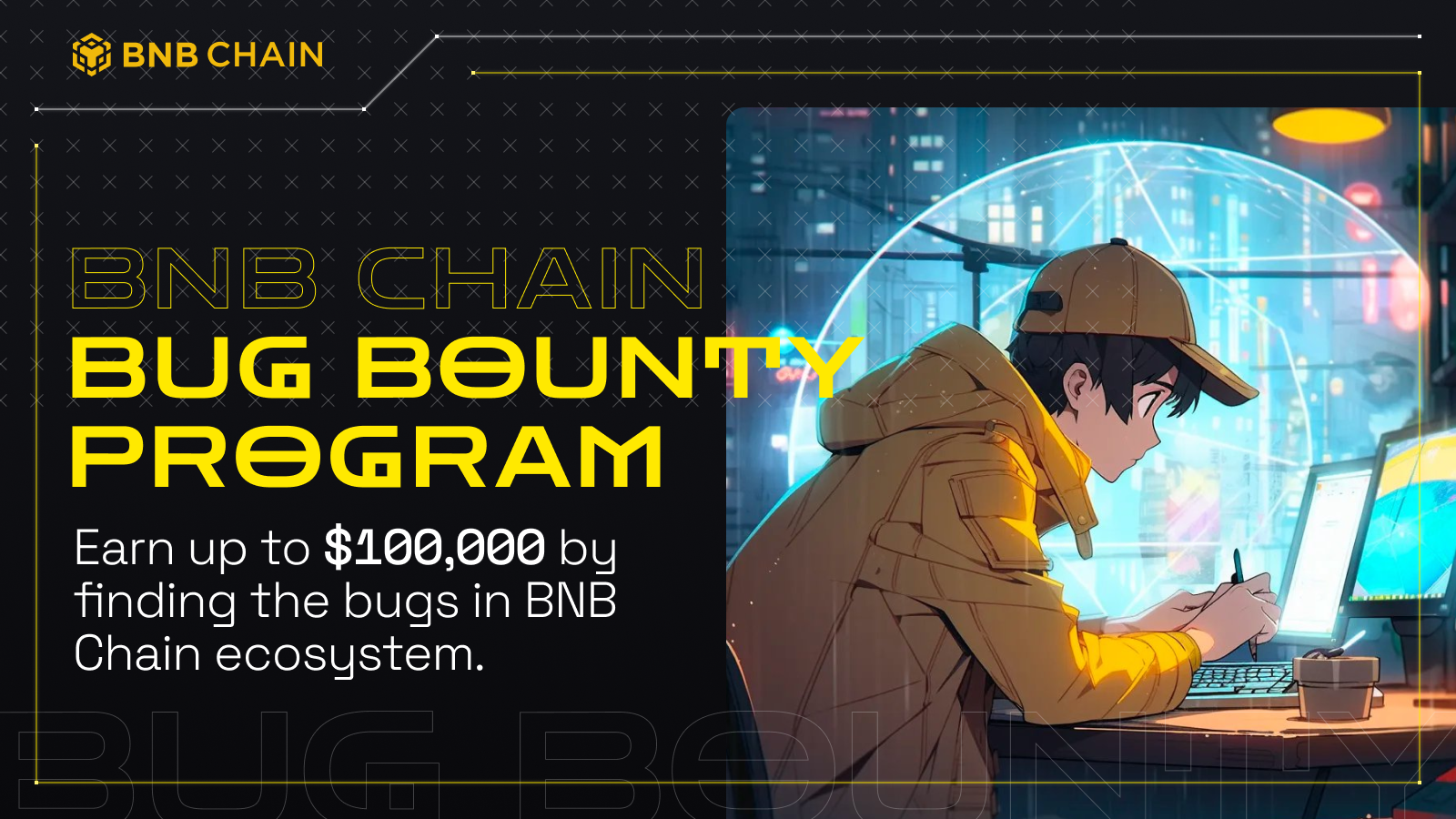 Our Bug Bounty Program is designed to encourage the identification and responsible disclosure of security vulnerabilities that directly affect BNB Chain and its components, such as the blockchain, nodes, and wallets.
By reporting these vulnerabilities to us, you not only play a crucial role in maintaining the network's security, but can also earn substantial rewards for your efforts.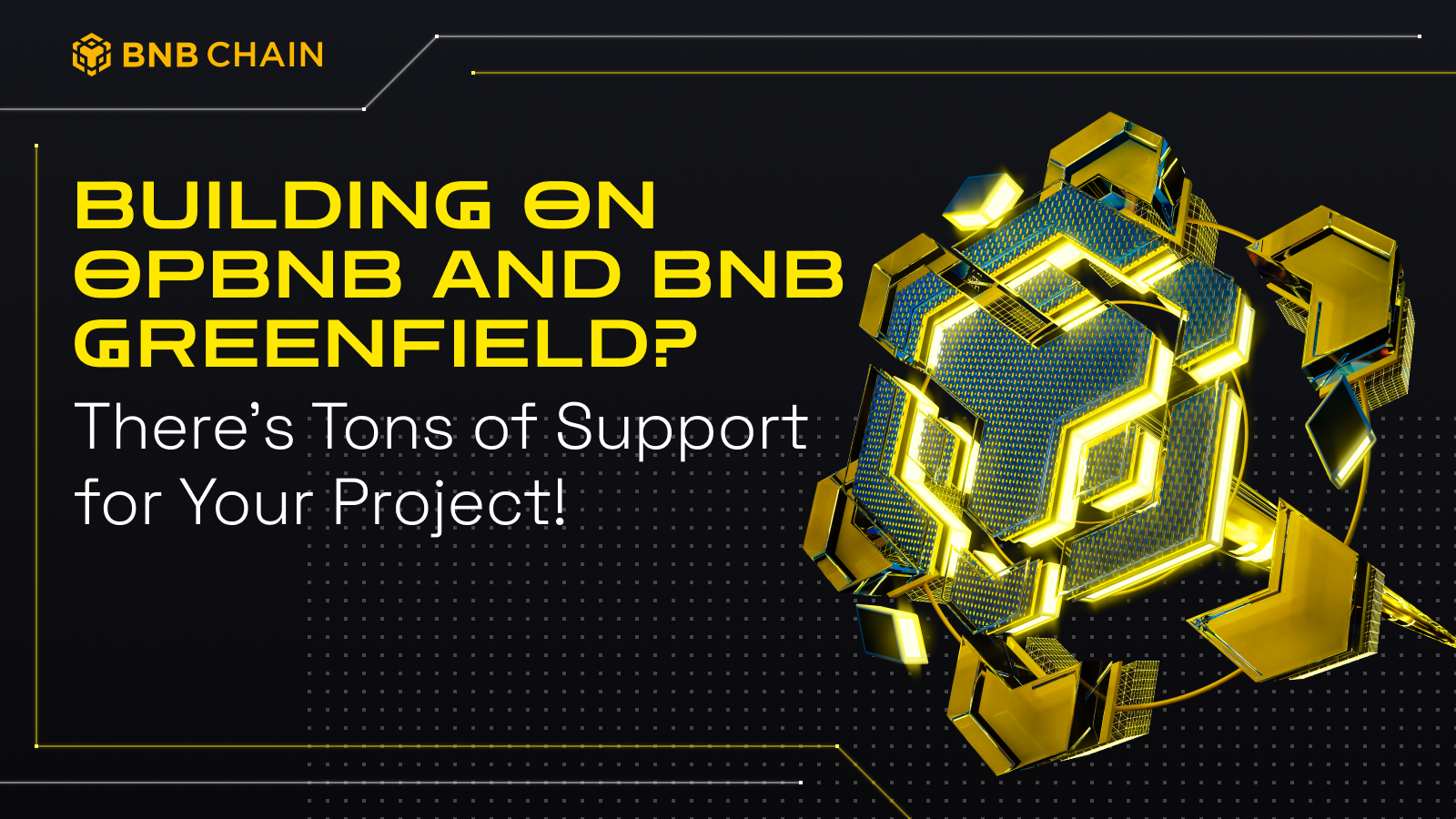 The blockchain space is abuzz with innovation, and if you're building on opBNB and BNB Greenfield, you're in for a treat. We've compiled useful resources for devs in this handy blog – check it out!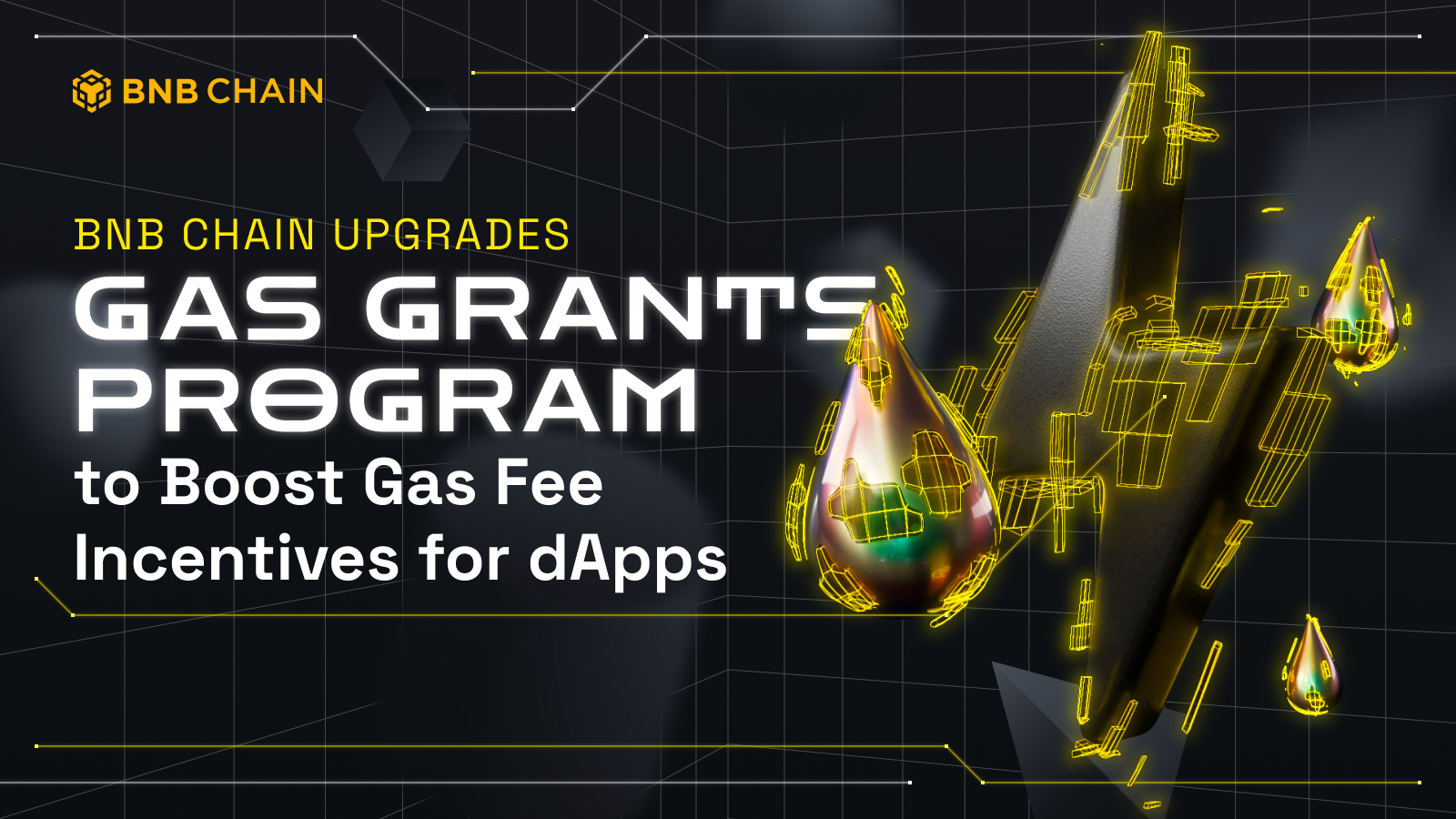 We're excited to announce the BNB Chain Gas Grant Program. This program aims to reward projects that contribute to the BNB Chain ecosystem by providing gas fee incentives to qualified projects.
Apply Now to enjoy a Gas Grant for your dApp.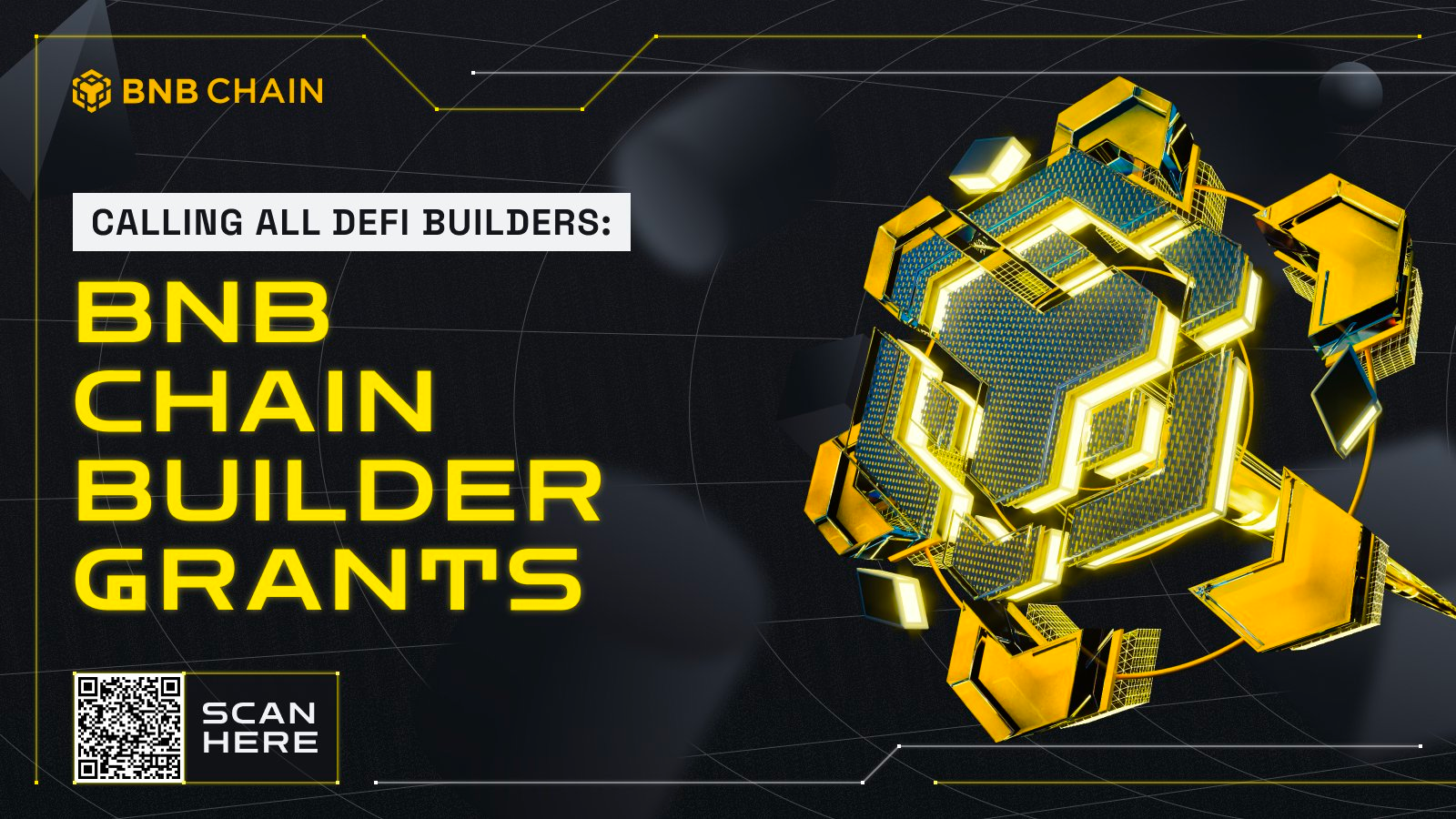 Are you building a project on BNB Chain and need funding? 🧐
BNB Chain Builder Grants awards grants or non-financial support to builders and Web3 projects who contribute to the BNB Chain ecosystem. Apply Now!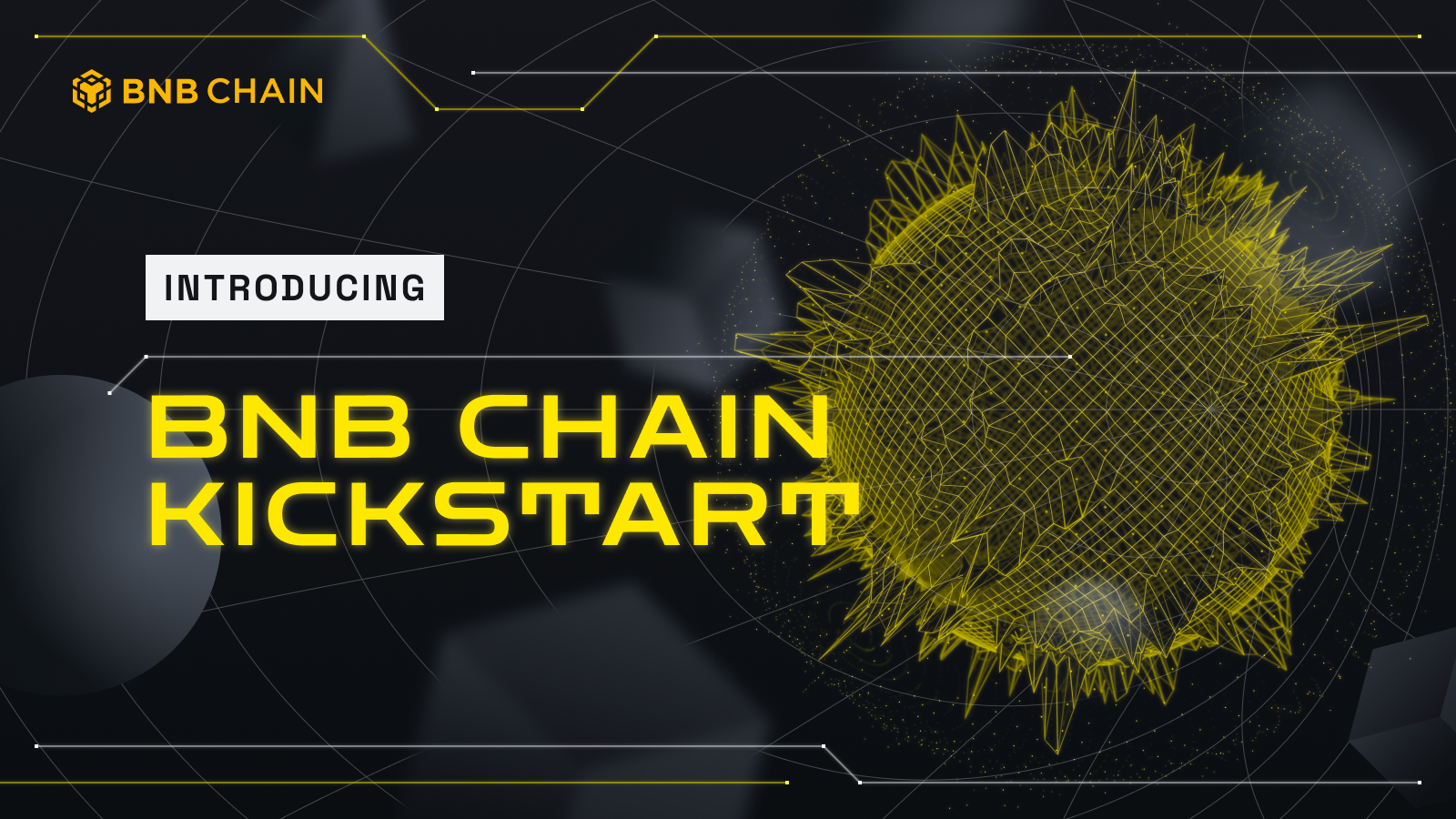 At BNB Chain, we're constantly exploring innovative and meaningful ways to support the developer community. To that end, we have negotiated discounts and premium services to provide a set of critical development tools and grouped them into a starter pack called BNB Chain Kickstart that you can use to build, grow and scale your dApps on BNB Chain.
Build The Future of Web3 with BNB Chain ⚒️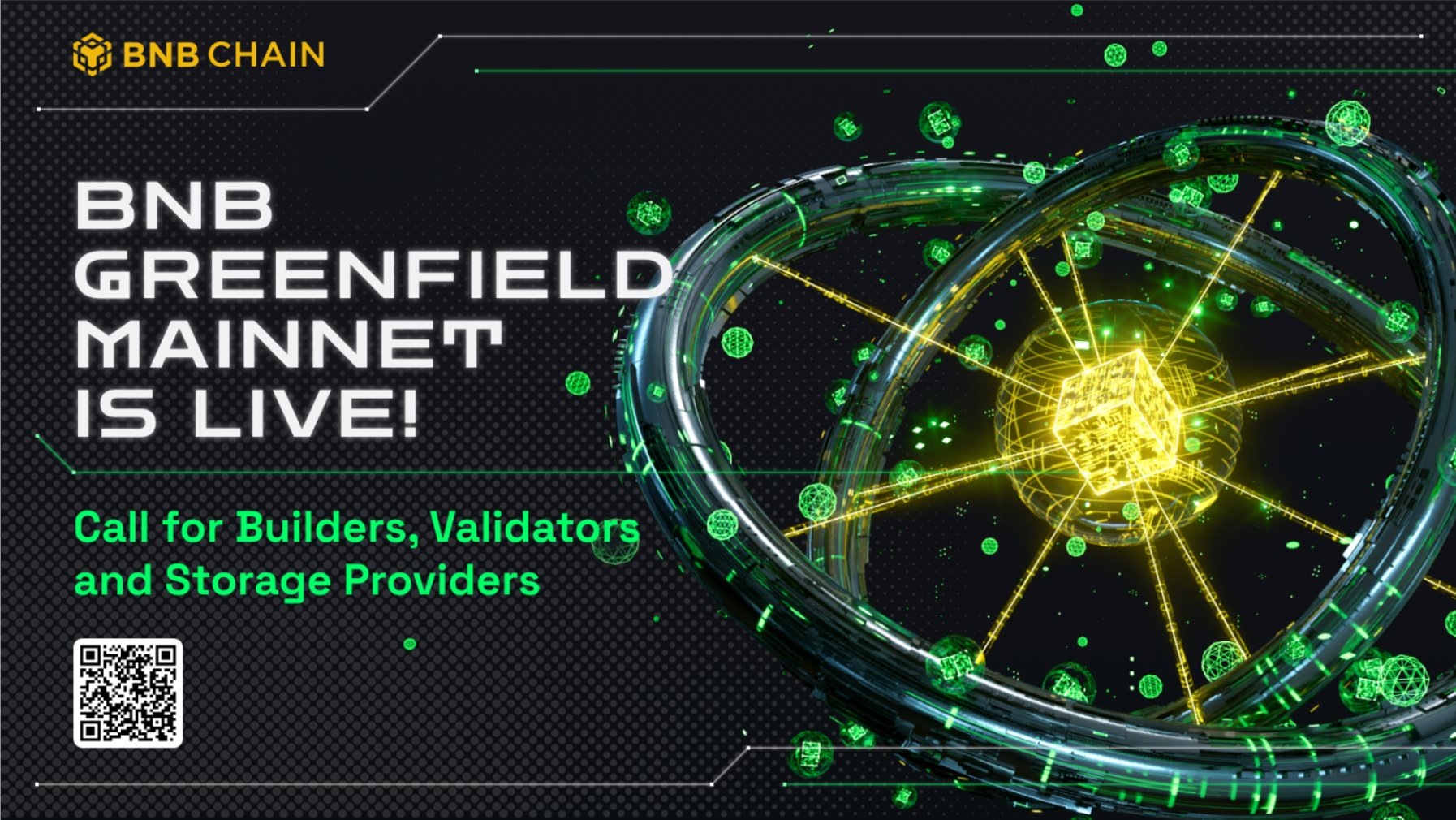 BNB Greenfield is a novel decentralized data storage network with a native bridge to BNB Smart Chain (BSC), which manages user rights, bucket creation, and file deletion to transform the way users interact with their data.
With Mainnet releasing, it's the perfect time to start building!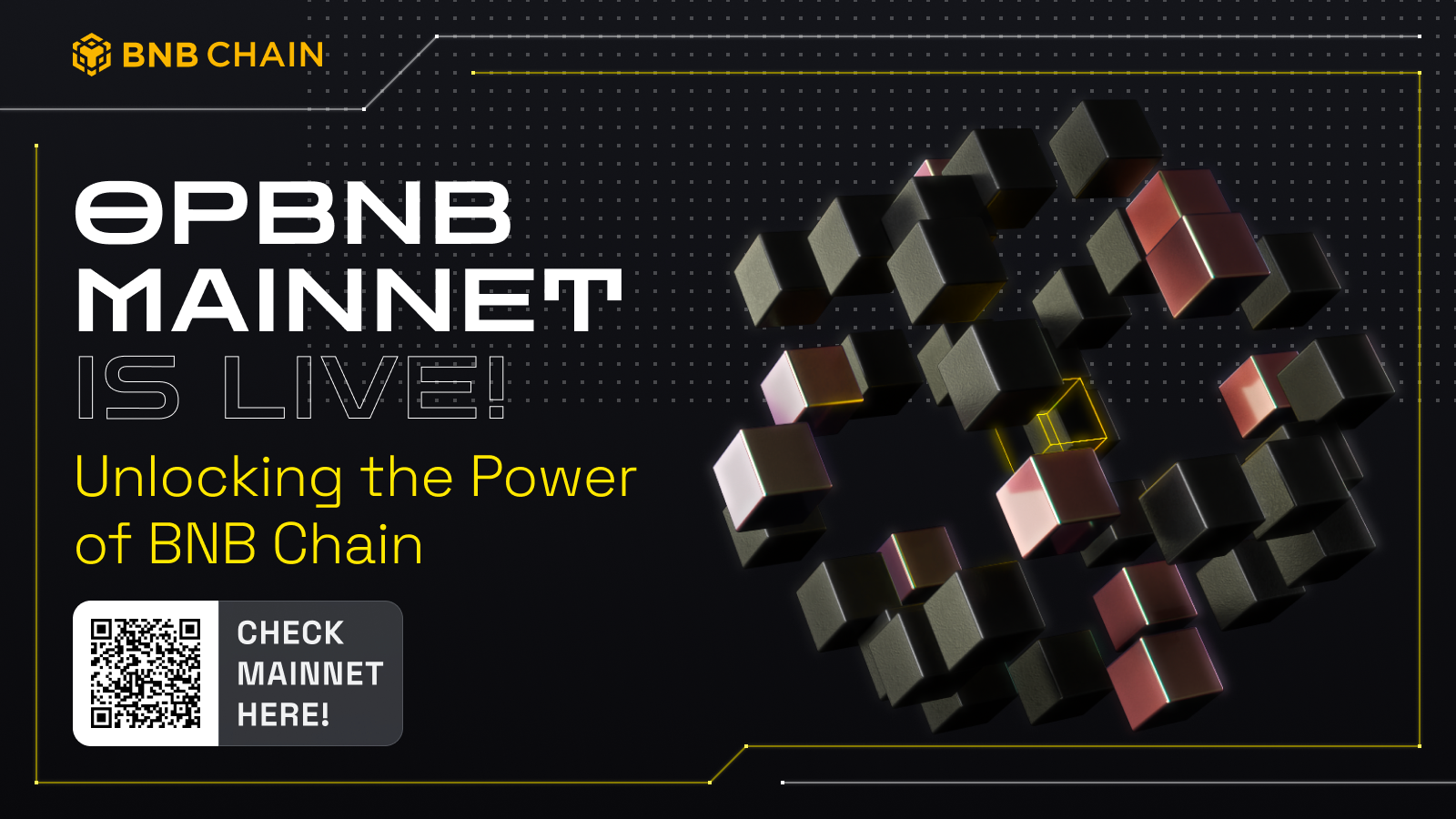 Let's leverage the power of opBNB together to create a blockchain ecosystem that is efficient, scalable, and sustainable. The future is optimistic, and we're thrilled to shape it with you.
Start building on opBNB now!
---