---
Table of Contents
---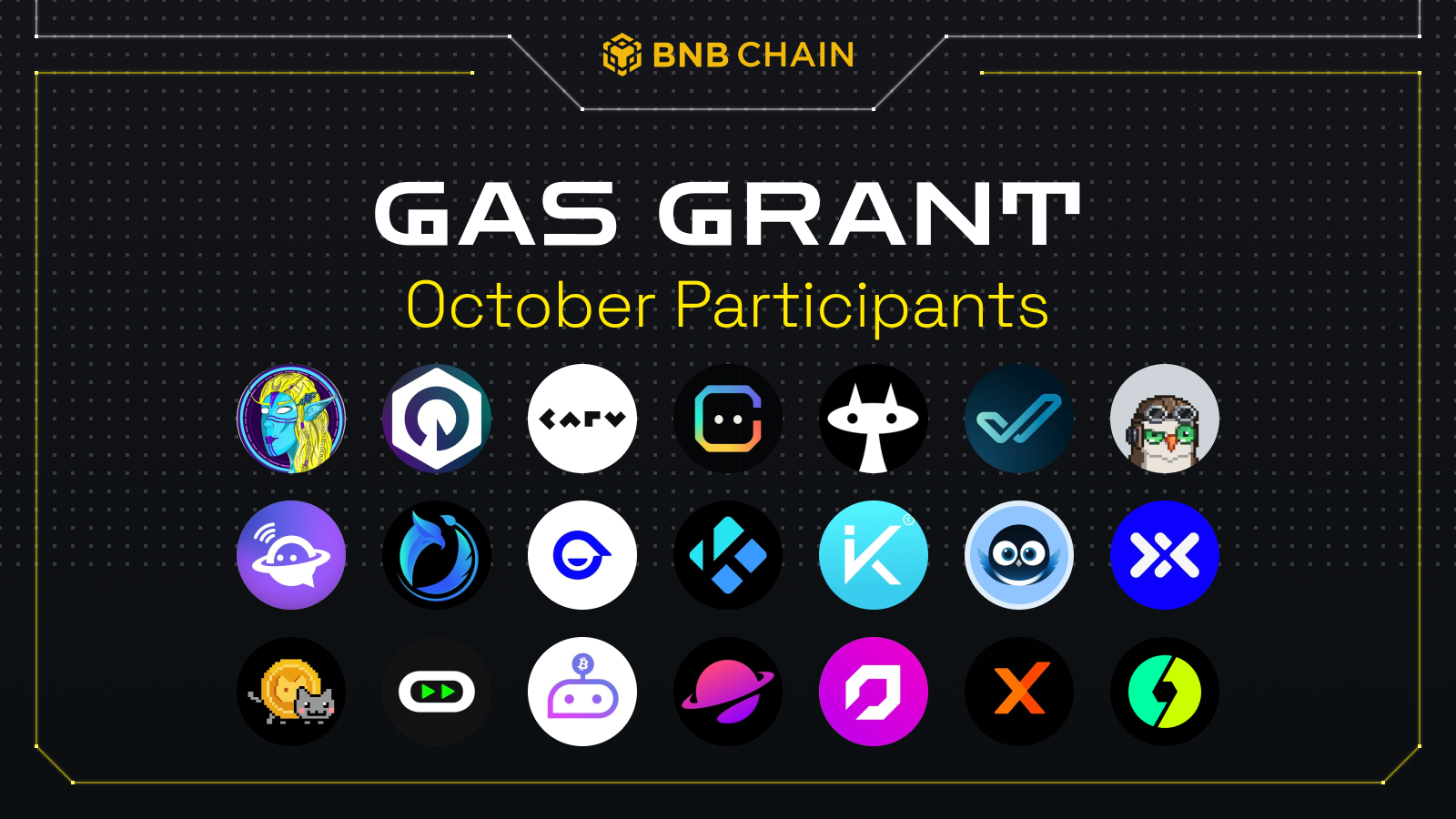 We are thrilled to announce the selected participants for our October Gas Grant Program! The goal of this initiative is to bolster projects with gas fee incentives, thus stimulating the growth of our ecosystem. 
Yet to apply? Grab this opportunity – familiarize yourself with the guidelines and fill the application form!
In October, we picked out the following projects to receive support via the Gas Grant Program:
These projects will receive gas grants from our monthly pool of USD 200,000 in BNB tokens. Amount of rewards will depend on each project's gas usage percentage relative to all participating projects.
To secure your spot in the Gas Grant Program, ensure your project aligns with our enrollment prerequisites, accessible for perusal here: https://bnbchain.org/en/developers/developer-programs/gas-grant.
---