Introduction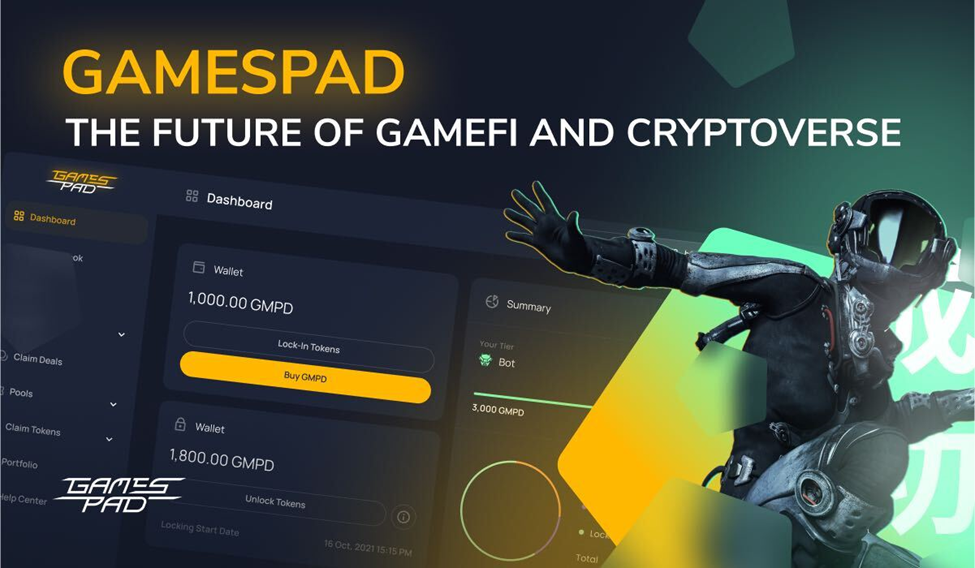 Gamespad is designed to be a multichain ecosystem for Launchpad, game incubator, NFT aggregator and marketplace, yield aggregator, big gaming studio partnerships. This platform allows users to trade, shop for everything Gaming, Metaverse and NFT related.
So many features as followed:
NFT aggregator and marketplace
Gaming incubator
In-house gaming studio
Gaming-focused Launchpad
MultiChain platform
Decentralized VC
Tier-based system
Staking + farming pools
Marketing booster
Community enhancer
Yield aggregator
This platform has a chain-agnostic launchpad that will hold IGOs (Initial Game Offering), INOs (Initial NFT Offering), IMOs (Initial Metaverse Offering), and land sales.
Tokenomics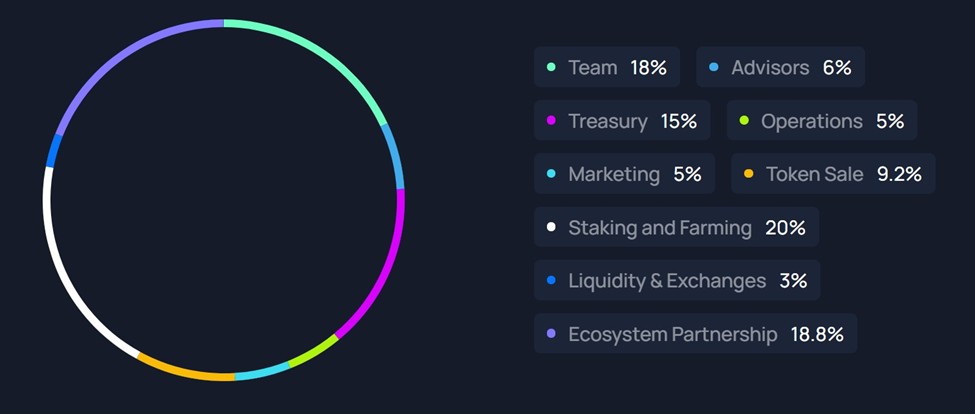 Native token GMPD Token (BEP20) with 500M in total supply. (burn 250K every quarter).
Functions:
Access to platform
Access to gaming deals
Earn token and NFT assets of the platform to access to IDO and Launchpad.
Staking and Farming
Token sale
| | |
| --- | --- |
| Section | Allocation |
| Private | 6.5% (32,5M GMPD), 1GMPD=$0.0415 0% TGE, 5% after 1 month, then 1 month cliff and then 7.916% for 12 months (total vesting 14 months) |
| Operations | 3.4% (17 million GMDP), 1GMDP=$0.0475 0% TGE, 8% after 1 month, then 1 month cliff and then 9.2% for 10 months. |
| Public | 1.6% (8 million GMDP), 1GMDP – $0.055 15% TGE , 1 month cliff then 8.5% per month for 10 months |
IDO IEO information
On Bullperks
Dec 20
Total 3,090,909.09 GMPD
Max Allocation 1020 BUSD
Min Allocation 22.1 BUSD
Token Price $0.055
Vesting 15% at TGE; 1 month cliff; Then – 8.5% per month for 10 months
Network BCS
Primelist on Huobi
2021-12-21 10:00(UTC)
Sale Price: $0.055 USDT
Amount: 4,909,090
Mode: Queue or HT holding.
Roadmap
Team Infor
GamesPad was founded by Eran Elhanani and Constantin Kogan, serial entrepreneurs, digital asset investors, and speakers. The team brings together blockchain, investment, and marketing professionals. They have already implemented a successful go-to-market strategy for BullPerks and launched numerous IGOs (Initial Gaming Offerings) and INOs (Initial NFT Offerings). Their first-ever INO with Blockchain Monster Hunt is an excellent example: it was sold for more than $360,000. All this demonstrates the project's potential to become the next market leader.