Introduction
Built on BSC network, this is a turn-based fighting game like Pokemon. Players can own boxers and participate in boxing matches or tournaments to earn rewards. Crypto Fight Club items and fighters consist of NFTs. Also, the game is powered by its own native token, $FIGHT and NFTs, all operating on BSC.
People can stake their tokens to earn more and also use that to enhance fighters' stats. The stats are based on Proof-of-Wait function; where holders earn interests based on delayed gratification. Longer and larger stake will earn more token and fighters' abilities.
Gameplay
Fighters have 3 main attributes:
Attack (power)
Block(health)
Technique(crit hit)

The game uses turn-based model so it's basically choose what of those 3 cards to battle. Also the stats of fighters can be affected by what gears players want to use. For example, like gloves, clothes,…
Players can choose to train to achieve certain goals for earning more FIGHT. Or PvP, PvE mode allow players to test their wits.
Tokenomics
Token: $FIGHT
Total supply: 1 billion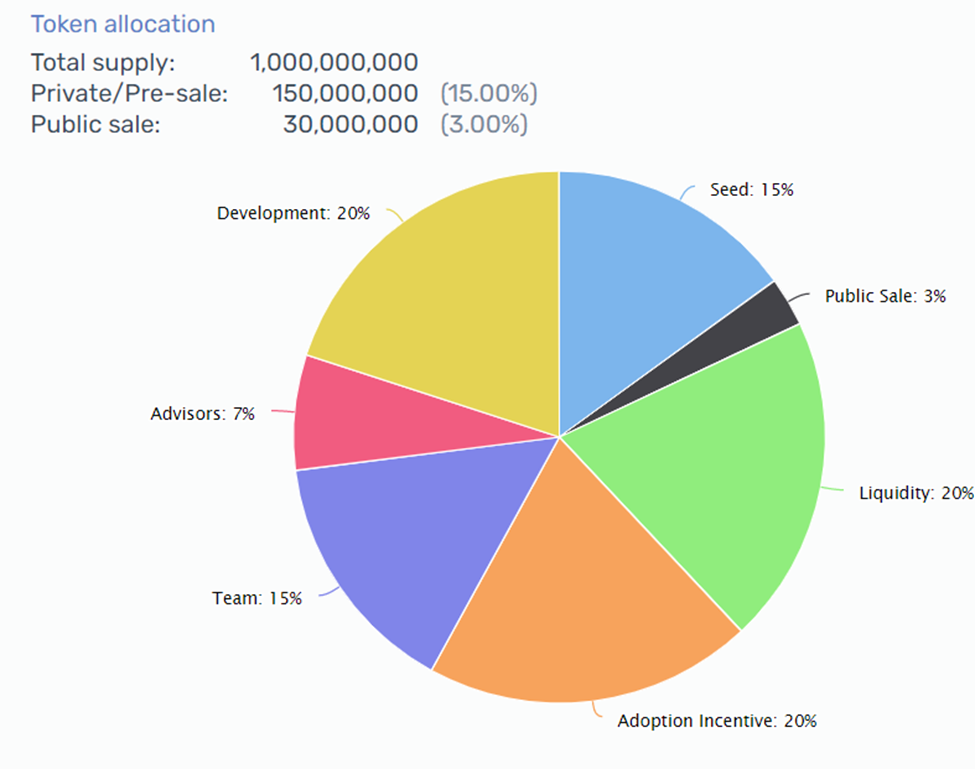 Token Allocation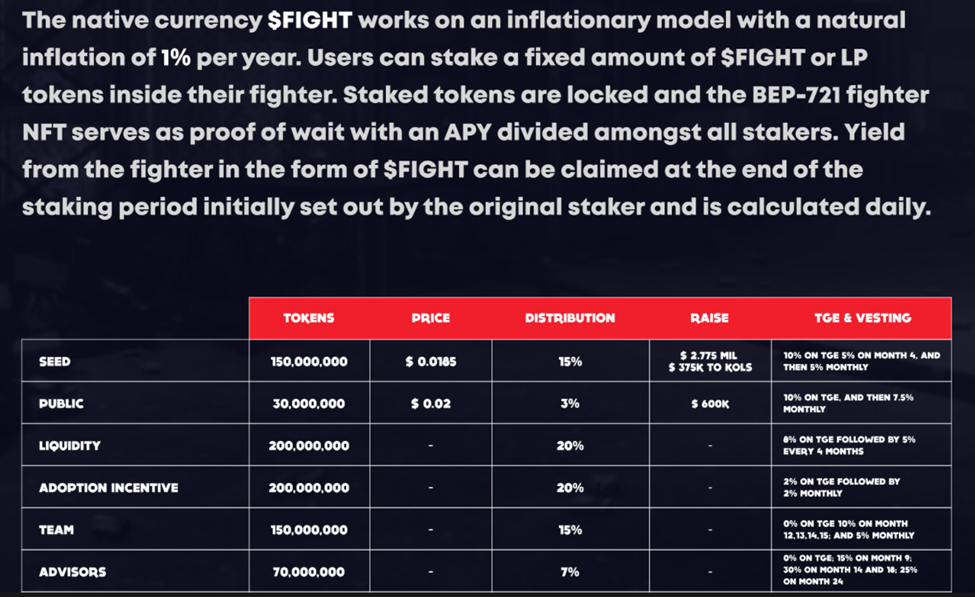 IDO infor
On Polkastarter
17 DEC — 17 DEC 2021
IDO price $ 0.02
Hard Cap $ 250,000
Lock-up 10% on TGE and then 7,5% monthly
Tokens For Sale 12,500,000
On Gamestarter
17 DEC — 17 DEC 2021
IDO price $ 0.02
Hard Cap $ 350,000
Lock-up 10% on TGE and then 7,5% monthly
Tokens For Sale 17,500,000
Roadmap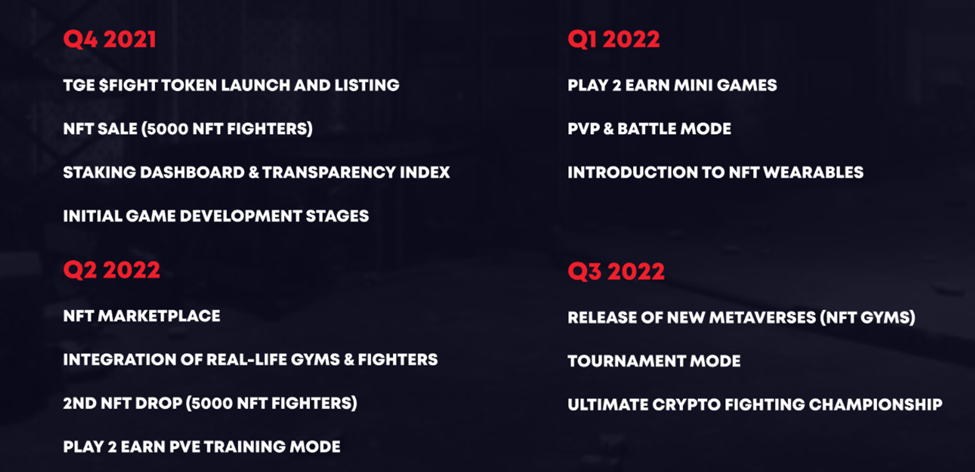 Team and investors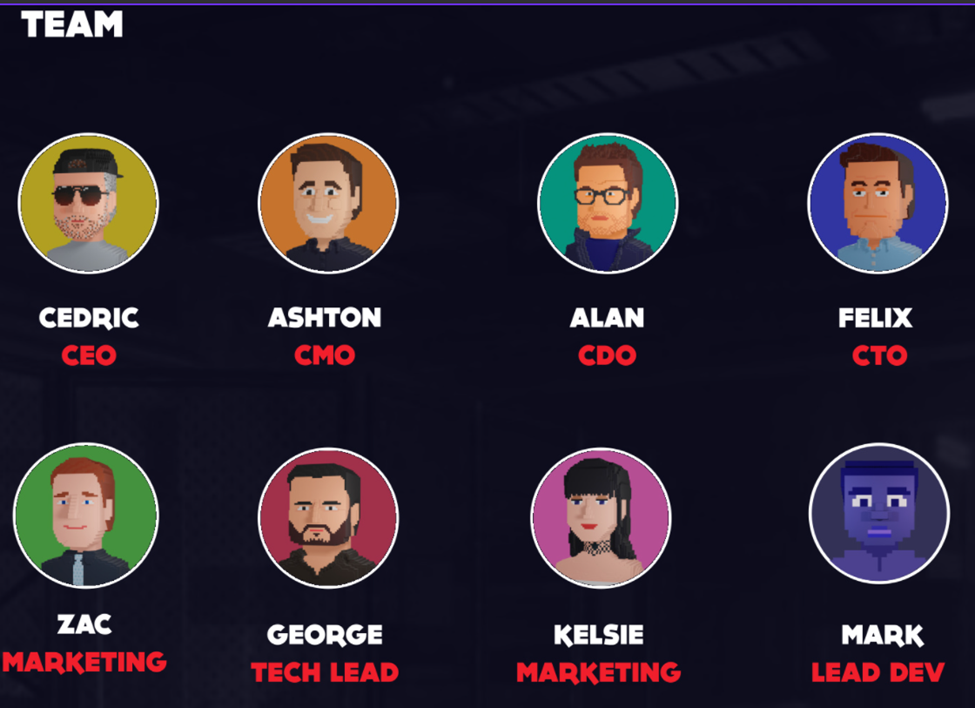 CFC team has 14 full-stack full-time members ranging from everything marketing, Unity/URE game development, smart contract, and blockchain development, design and web development, JSON scriptwriters, front end/back end devs, and business developers.

The team is absolutely stacked and looking forward to expanding as the business develops.
Investors
Successfully raised $3,150,000 in the seed round with 5 investors, they sold 150,000,000 tokens at $0.0185 and Lock-up $10% TGE, 3 months cliff, 18 months.
And recently more investors joined the game like Gamestarter, Mohr Wolfe, Click Blue Creative Network, GBV, Elite Fight Club, The Ring.