Crypto Market Overview
Bitcoin surges 11-month high, crypto markets mostly green.
From as low as $9,513.44 on July 25, Bitcoin surpassed the $11,000 mark, hitting an 11-month high at $11,394.86 on July 28. As of the afternoon of July 31 (UTC +8), Bitcoin was worth $11,128.72.
Ethereum started the week at $274.84 and soared to $338.85 to end July 31, recording a one-week increase of 23.3%. BNB crossed the $20 mark this week and ended the period at $20.69, following an up-and-down price movement pattern throughout the week.
Most major crypto markets also trended higher this week.
Go to the Binance News service for more crypto-related news and updates. We now move to updates from the Binance ecosystem and beyond.
BNB, Fiat, and Stablecoin Updates
1. Introducing Binance Australia. We have launched a fiat-to-crypto trading platform that provides Australian users with a fast, secure and reliable platform to buy and trade digital currencies with the Australian Dollar (AUD).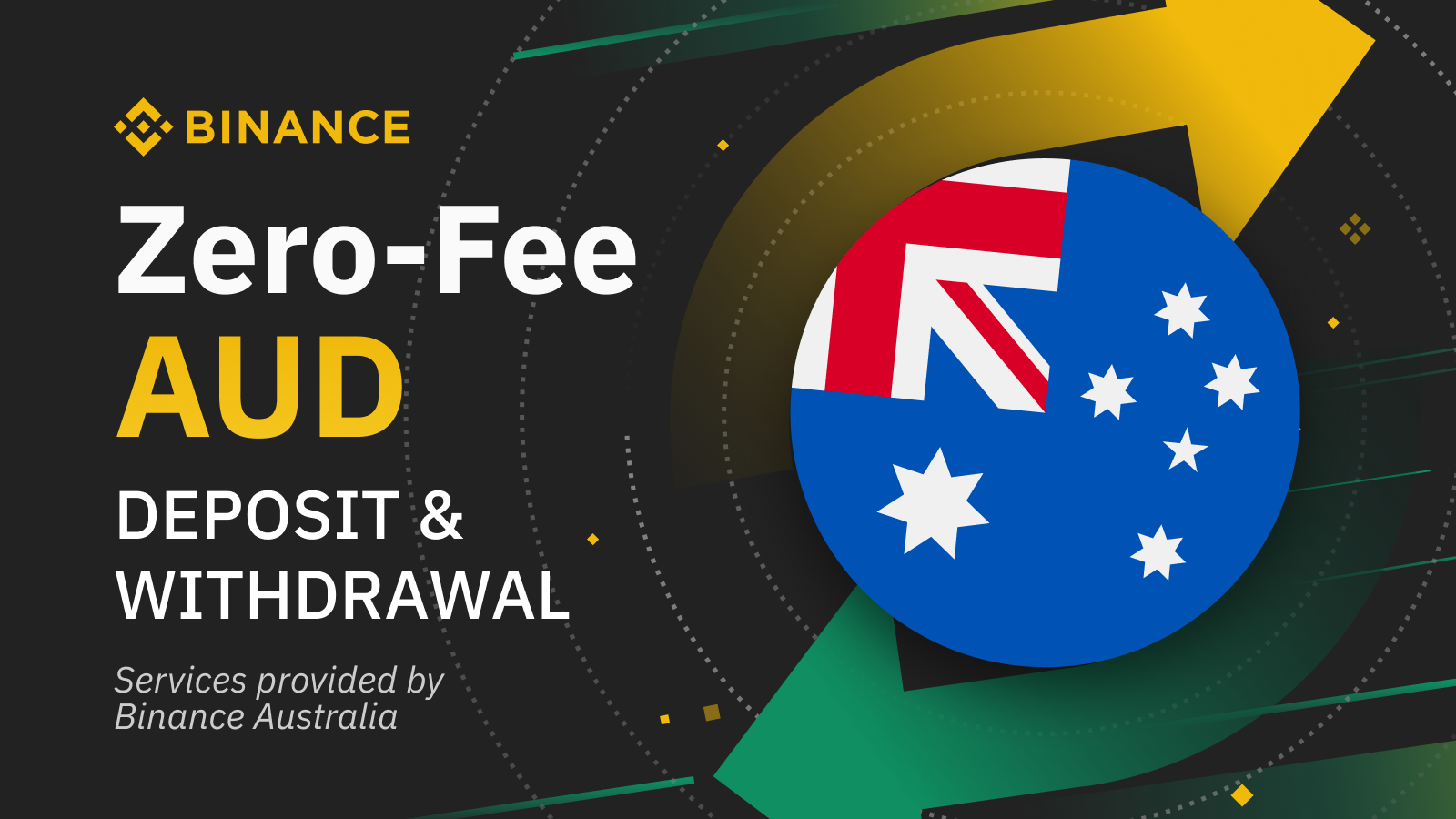 2. New Australian dollar (AUD) trading pairs on Binance: BTC/AUD, ETH/AUD, and AUD/BUSD, all launched on July 31.
3. New BUSD, USDT, and BKRW trading pairs on Binance: MANA/BUSD, DOGE/BUSD, LEND/BUSD, ZRX/BUSD, DCR/USDT, STORJ/USDT, XRP/BKRW, and ADA/BKRW, all launched on July 30.
4. Use your credit and debit cards to buy six more crypto tokens: VET, LINK, MATIC, DOGE, EOS, and LEND. Use the following fiat currencies to purchase: USD, EUR, GBP, and RUB.
5. New fiat on-ramp for the Ugandan shilling. Users are now able to deposit UGX via Flutterwave on Binance.com.
6. INR merchant on Binance P2P shares how he earns ₹270,000 per week. We feature a testimonial from India on how Binance P2P gives great opportunities to crypto P2P buyers and sellers.
7. KYC system update and fee changes for NGN. There are now three account verification levels for Nigerian fiat users, each with its own benefits and requirements.
Binance Futures and Options Updates
8. NEW PERPETUAL CONTRACTS. All contracts have 1-50x leverage.
– RLC/USDT. Opened July 31.
– KAVA/USDT. Opened July 28.
– BAND/USDT. Opened July 26.
9. Perpetual Futures vs. Quarterly Futures: What's the Difference? We dive down into the differences between the two futures contracts and get to know the different products you can trade, so you can find new ways to diversify.
Binance Exchange Updates
10. NEW LISTING: FIO Protocol (FIO). FIO/BNB, FIO/BTC, and FIO/BUSD trading pairs launched on July 31.
11. API functionality enabled for Isolated Margin trading. We support transfers of assets, lending of assets, return of assets and setting/cancelling trading orders via API.
12. Isolated Margin enabled for six more tokens: RLC, FTM, HIVE, DGB, STORJ, and BAND. A zero-interest promotion for borrowing these tokens runs until August 4 for the first four tokens and August 8 for the rest.
13. Binance Pool users get VIP trading perks. VIP levels will be determined based on each user's average daily hashrate while connected to Binance Pool.
14. Binance Staking adds locked staking. There's also a bonus interest rate for the first month, offering up to 21.25% in annualized interest rate.
15. Binance Staking supports locked staking for IRIS. With this mode, you can earn greater rewards for locking up supported coins.
16. New Binance Savings products for USDT. Both products from Phases 25 and 26 are 14-day fixed-term products.
17. Supported blockchain activities:) Network upgrades for Cardano (ADA), BitShares (BTS), and Solana (SOL), plus token swap for Augur (REP).
18. Removal of a few trading pairs.
From the Binance Team
19. Trust Wallet: Celebrating Two Years of Partnership. We recently celebrated the two-year anniversary of Binance's partnership with Trust Wallet, one of the leading cryptocurrency wallets in the world with more than 5 million users.
20. Should I Buy Gold or Bitcoin? Bitcoin has often drawn comparisons to gold. It's a debate as old as Bitcoin itself, and it will endure as long as both remain adequate stores of value.
21. CZ's Summer Reading List. Here are 14 books that CZ is reading throughout the summer, and we think you can pick up a thing or two when you read them too.
22. Shows Featuring Crypto and Blockchain Technology. Can't get enough of crypto? It's time to update your watchlist. Sit back and binge-watch these TV shows, episodes, and documentaries about blockchain and crypto.
23. CZ's story on French newspaper Le Figaro. We appreciate this page-two coverage from one of the biggest newspapers in France.
Binance Ecosystem Updates
24. Binance Chain releases patch for testnet. This is done to better accommodate testing process of staking and governance-related features of Binance Chain
25. Binance.US adds EOS, VTHO on recurring buy feature. The VTHO/USD and VTHO/USDT trading pairs opened on July 24.
26. Binance Academy's newest articles:
– What Is a Bull Market? We discuss how traders can handle bull market conditions.
– What Is Shorting in the Financial Markets?. Learn about the definition and risks of shorting.
– An Introduction to ERC-20 Tokens. We look at the ERC-20 standard, an important framework for creating crypto tokens.
27. Binance Research's newest reports: crypto reports on FIO Protocol (FIO), Electra (ECA), and THORChain (RUNE).
Promos and Community
28. ONGOING: Binance x Trust Wallet 10 Million TWT Giveaway. We're teaming up with Trust Wallet for the biggest giveaway of TWT (Trust Wallet Tokens) ever! Promo runs until August 7.
29. ONGOING: Binance Learn & Earn with ZIL: Recap and Quiz. Join the learning activities and win a share of our giveaway worth 10,000 USD in ZIL. Promo runs until August 1.
30. ONGOING: Cash vouchers for Binance P2P. Trade with THB on the platform to get a share of the prize pool. Promo runs until August 2.
31. ONGOING: 20,000 ONG giveaway for Binance P2P. Trade with PHP on the platform to get a share of the prize pool. Promo runs until August 3.
32. ONGOING: SNX Isolated Margin promo. A total of 50,000 USD in SNX will be given away. Promo runs until August 7.
33. ONGOING: 170,000-PHP BNB Ultimate Trading Champion contest. The more you trade BNB across spot and futures pairs, the more chances of winning. Promo runs until August 8.
34. ONGOING: ADA giveaway on Binance.KR. The Korean exchange is airdropping 15.5 million South Korean won worth of ADA to lucky traders. Promo runs until August 30.
35. COMPLETED PROMOS: DeFi Futures Trading Competition, BUSD Trading Competition, 200,000 TWT Giveaway by Trust Wallet, Binance Nigeria "Don't Leave Me" Video Challenge.
36. COMPLETED COMMUNITY EVENTS:
– Binance UK Webinar on Bitcoin Mining with CCAF's Apolline Blandin (July 31)
– Binance French Webinar with SafePal Founder Veronica Wong (July 30)
– Binance French Webinar with Waltio CEO Pierre Morizot (July 28)
– Binance India AMA on Trading with INR using P2P (July 26)
That's a wrap for the past week. We hope you like the new changes we made to the Binance Weekly Report, now being sent your way at the end of each week.
Follow us on Twitter, Instagram, Facebook, and YouTube, and join our official Binance Telegram group to talk more with our community.