What makes a gamefi unique in this crowded market of crypto and NFT? Some would say it's all about the gameplay, exceptional artworks, and distinctive in-game rewards maybe others argue tokenomics, dev team and clear future plans of the project are the points to determine the good of the project. However, one would say it's something a bit of both and besides that, there has to be creative diverse marketplace within the game itself. Rarely one sees a gamefi like that, introducing Sipher.
What is Sipher?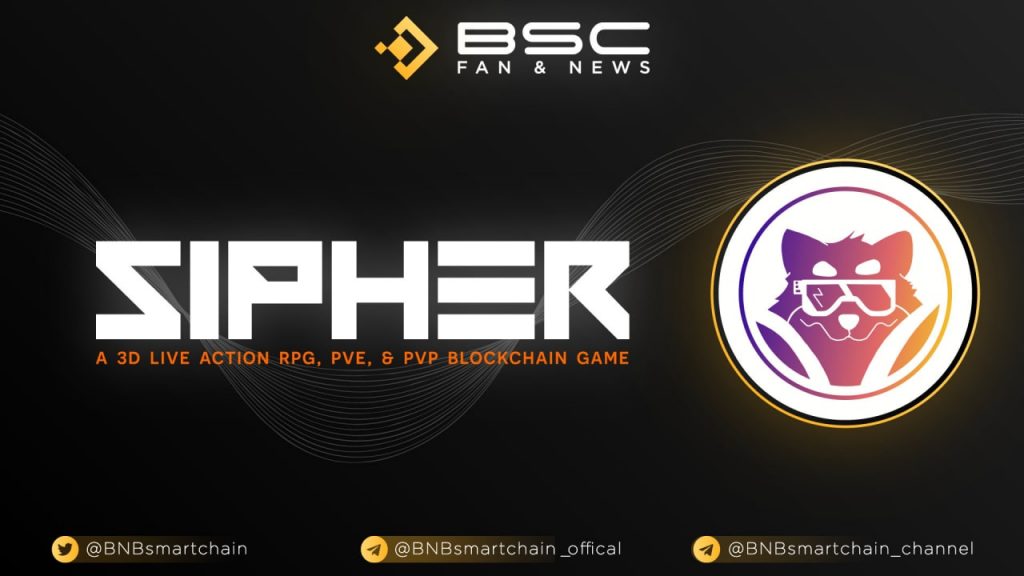 Sipher (SIPHER) is game project built on the ETH Blockchain platform, where players will use their avatars to participate in combat in the MOBA game genre – characters will compete for lands in Sipheria – World of Blocks to receive valuable prizes reward.
Sipher is built on the ERC721 blockchain platform, the first collection includes 10,000 characters (named Sipherian Surge) of the SIPHER INU strain. Sipher's goal is to develop into a Dapp Multigame, focusing on developing the community elements through the guild mechanism in the game. Also, their goals include to integrate blockchain tech into the game as a necessity and then develop the community along with the game.
Everything about the token
Token name: SIPHER
Utility: Utility, Governance.
Network: ETH (ERC-721)
Game incentives and Marketing: 30.4 % (304,000,000 $SIPHER tokens)
Team and advisors: 25% (250,000,000 $SIPHER tokens)
Foundation Reserve: 14% (140,000,000 $SIPHER tokens)
Listing and Liquidity rewards: 10% (100,000,000 $SIPHER tokens)
Seed sale: 11.3% (113,000,000 $SIPHER tokens)
Strategic sale: 5% (50,000,000 $SIPHER tokens)
Public sale: 4% (40,000,000 $SIPHER tokens)
Promotion and parnership: 0.3% (3,000,000 $SIPHER tokens)
Vesting Schedule
The total supply will be 1,000,000,000 $SIPHER tokens to be minted. The tokens will be distributed since the Token Generation Event (TGE) to the following stakeholders within the ecosystem:
Team & Advisors – 16 months cliff period followed by 24 months vesting
Foundation & Reserve – 30 months cliff period followed by 24 months vesting
Listing & Liquidity Rewards – release 15% at TGE followed by 11 months vesting
Game Incentives & Marketing – 1 month cliff period and release over time based on demand
Seed Sale– 16 months cliff period followed by 18 months vesting
Promotion & Partnerships – 3 months cliff period followed by 12 months vesting
Strategic Sale – 16 months cliff period followed by 18 months vesting
Public Sale– No vesting
Dual token economy: $SIPHER and $ATHER
$SIPHER
Capped supply at 1,000,000,000 Tokens.
Multifunctional governance token of Sipher Universe, with applications both in-game and in real-world policy.
required for the cloning creation of new characters, marketplace transaction fee for in-game items and to purchase specialty items from the Sipher Laboratory.
used for staking for Sipher Vault Governance and earn staking rewards, incentivizing all participants that contribute to the Sipher Universe.
distributed through sales during Seed, Strategic and Public Sales. Following that, $SIPHER will be distributed to those contributing to the game ecosystem.
A large percentage of $SIPHER fees collected through ecosystem activities will be going to Sipher Vault.
$ATHER
the World Energy of Sipher will be minted and burn throughout the life of Sipher Universe. A small fraction of $ATHER could be available through various distribution mechanics, leading up to the full launch of the game. Since game launch, $ATHER can only be earned through in-game activities.
one of the needed resources used to power all the in-game creation and progression activities such as crafting, leveling up characters and equipment, unlocking new skills, and constructing buildings on top of in-game land.
minted and rewarded to players every day for their participation via PvP & PvE and other activities. $ATHER will be burned as required by in-game activities.
The amount of $ATHER a player can accrue over time daily is determined by a combination of the difficulties of the levels, character levels, temporary buffs, and land that the player currently possesses in-game.
Only 1 notable information which is their past token sales on the 7th and 9th of Sept 2021. On the 7th, private sale was implemented with 2000 slots whitelisted. On the 9th was public sale. However, investors can still purchase their NFTs on Opensea part from that 10000 characters collection.
Roadmap
Sept 2021
Sipher Inu 10,000 Playable Character
Launch of Sipherian Laboratory
Social & Marketing
Oct 2021
Sipher Neko – 10,000 Playable Character
Spaceship Loot
Introduction of Neko website and minting mechanisms.
Intro of Sipher Community Program
Behind scenes of game development
Upgrade of Sipherian lab
Nov – Dec 2021
World of Sipheria Comic Series
Introduction of the Sipher Community Program
Spaceship Loot
Jan – Mar 2022
Sipher Buru – 10,000 Playable Character
Upgrade of Sipherian Laboratory
World of Sipheria Comic Series
PvE Gameplay Playable Demo
Sipher Token Public Sale
Ather Token Public Sale & Emission
Apr – May 2022
Sipher Tori – 10,000 Playable Character
Upgrade of Sipherian Laboratory
Launch of Cloning Feature
Launch of Sipher Marketplace
PvP Gameplay Demo
Launch of Sipherian Adventure (MVP) PvE – A COOP Dungeon Gamemode
June – Sept 2022
World of Sipheria Comic Series
Launch of Ranked PvE Leaderboard
Launch of Crafting Feature
Launch of PvE Guild Wars
Launch of Sipherian Brawl (MVP) PvP – A Online Battle Arena Gamemode
Release information on Sipheria Land
Sept – Dec 2022
World of Sipheria Comic Series
Regular release of new in-game NFT Content
Launch of Sipher PvP Money Prize Tournaments
Launch of Ranked PvP Leaderboard
Launch of Sipher NFT Protocol
Launch of Sipheria Land
Jan 2023 and beyond
Regular release of new in-game NFT Content
Launch of Sipherian Worlds
Highlights gameplay of the project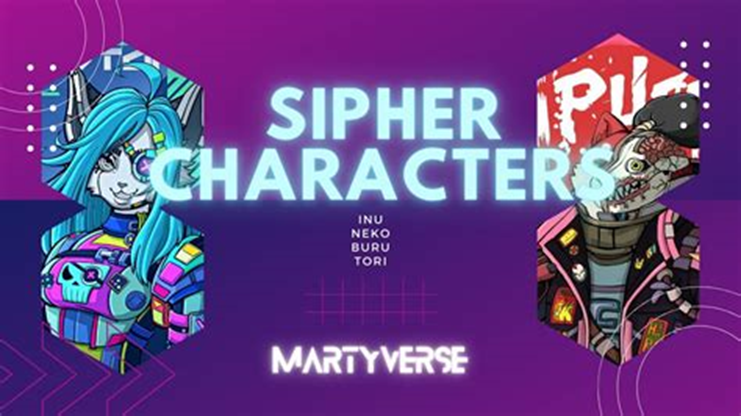 In the world of Sipher, players will embark on the adventures to discover the mysteries. After exploring various stages of the game, players will have chance to enhance characters' abilities. There are also PVP, PVE game modes which require different strategies to upgrade weapons, characters and spending resources wisely.
All the characters, items, weapons, resources are NFT assets which can be traded via marketplace. Other than that, there are also more than 200 skins. The game includes the system of dividing characters into 3 categories: Maximalist Templar, Centurion Scholar, Shade Brotherhood each has their own goals. The gameplay will have boss mode, expeditions, campaigns for players to explore and gain rewards.
Sipher NFT
10000 INUs characters will be sold on Sipher Laboratory with the price of 0.1 ETH. Also, other NFTs assets are traded on Open Sea. Among the 10000 INUs, origin and rare are the class along with weapons, costumes.
Perks when owning NFT Sipher Inu
By owning INU, players will obviously gain access to the gameplay and marketplace trading. The cloning mechanism allows the original GENESIS NFT owner to become a Game CD-Key distributor, who is getting 95% of the revenue generated from new players wanting to join and play the game. This is displacing the traditional game distribution model where game developers take in all the revenue and profits.
Players can access to unique parts of spaceship and costumes following INU theme that indicates players who have GENESIS INU NFT (it's like special skins, limited edition!). Special access to missions and campaigns for only this type of owners with more rewards.
Who's behind the project
The team
These are the popular names working on the project.
Tin Nguyen: his own real estate business. Also holds the position of Co-founder of DreamPlex, ZoneStartups, EcoTruck, FreshHouse, Recruitery, Mercurial FInance and Cloud Energy. Tin Nguyen is one of the honorable names in the Forbes Vietnam U30 nomination.
Loi Luu: Currently working as CEO and Co-founder of Kyber Network. Therefore, he has considerable experience in the blockchain field and owns impressive portfolios at 1inch, Serum, Mercurial Finance, Krystal Wallet, and more.
Victor Tran: Co-founder and CTO of Kyber Network. With enthusiasm, burning love for games and blockchain, Victor Tran joined Sipher with the desire to promote Sipher to develop more and more based on his practical experience.
Investors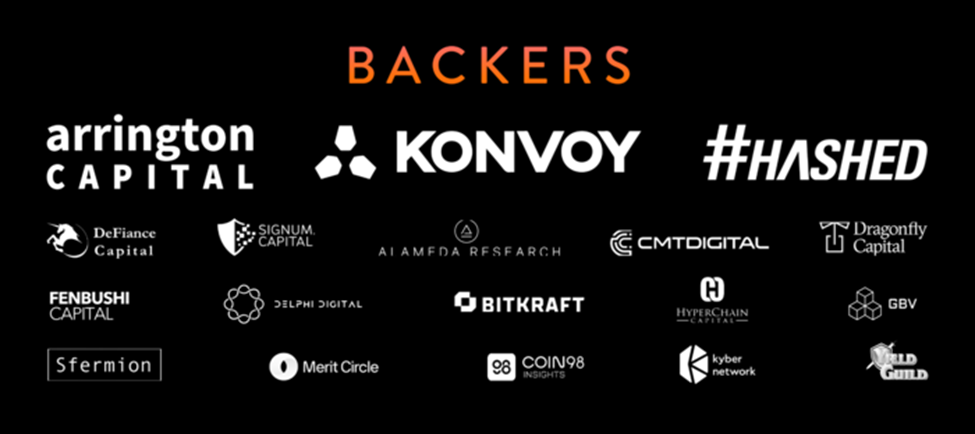 Just to name a few of some big investors: Arrington Capital, Hashed, Alameda Research and Konvoy Ventures.
Also, other such as Defiance Capital, Signum Capital, Dragonfly Capital, CMT Digital, Bitkraft Ventures, Delphi Digital, Fenbushi Capital, Sfermion, Hyperchain, GBV, Kyber Network, Coin98 Ventures, YGG và Merit Circle, Holly Liu (Kabam), Kun Gao (Crunchy Roll) and Alex Svanevik (Nansen.ai).
As one can see some familiar names like Alameda Research, Kyber Network, C98 Ventures,… who invest in potential big project have taken interests in this project. The details of the investment are unknown but there's 1 big public news which is the closing of $6.8M seed round of SIPHER.
Led by Arrington Capital, Hashed, Konvoy Ventures, the seeding round was successful to increase the development of the World of Sipheria game and continue to build the tools needed to create compelling, fun and engaging gaming experiences based on blockchain technology.
Talking about Sipher
Disclaimer: this is not a financial advice.
The game has chosen a very unique way to introduce itself to the market which is selling NFT characters and items first before releasing token and gameplay. So far, it has been quite successful partly because of the marketing efforts. Thousands follow on their social media for a few months since they made their debut, big names in the investors pay attention to their project, that'd make the sales of their NFT hot in the first few minutes. Tin and his team have demonstrated huge potential to become the next major blockchain gaming studio. Not just only understand the crypto/blockchain ecosystem, but also have strong ability to implement great quality games, they have built something that fits with the market's demand. They know the beauty of combining NFT and gaming and have plans to connect esports in their game eventually.
One could believe that the world of Sipheria will be one of the most exciting and adventurous experiences inside the Metaverse. Sipher builds on innovative P2E economics while leveraging both the spirit of crypto culture and mainstream gaming. The art blends a futuristic world of sci-fi and captivating animals, it is internet-native and inspiring, a game that everyone can fall in love with.
The next goal is to launch the playable MVP of the first gaming experience in the World of Sipheria. Imagine owing some of those 10000 NFT characters which are beautifully, meticulously and creative designed and actually have them in the upcoming gameplay in 2022 that would truly be the next level of gaming experience. Oh! And earning some coins along the way, can't wait to see that happens.