---
Table of Contents
---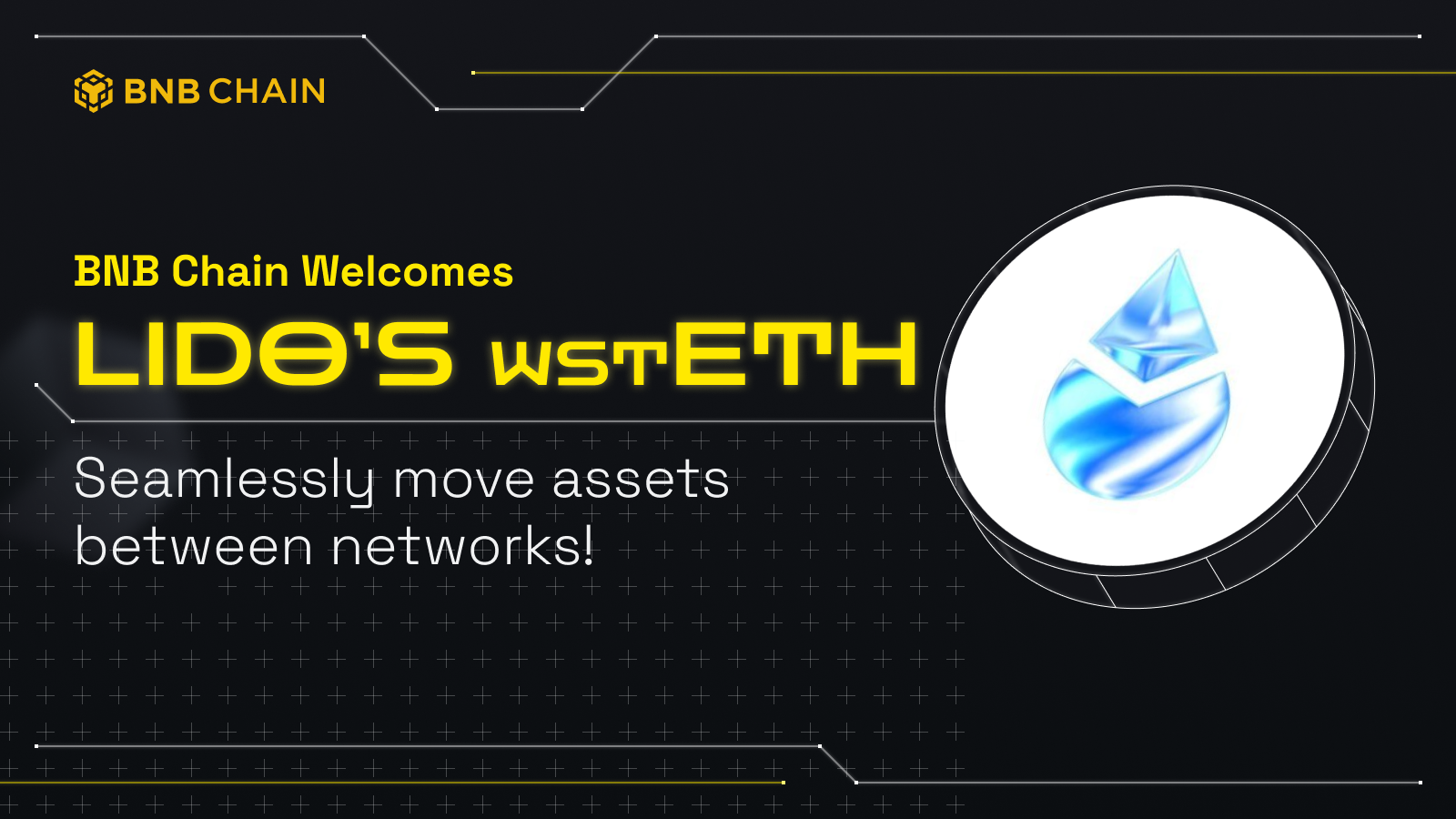 Lido's wstETH integrates the Omnichain Fungible Token (OFT) standard and now brings wstETH to the BNB Chain ecosystem, via the bridging infra protocol, LayerZero. This integration allows users to seamlessly move their assets between networks!
For the vibrant BNB Chain community, this integration promises to be a catalyst for growth within the DeFi landscape and promotes the idea of horizontal composability between different networks. The OFT standard also enables native token transfer between networks, eliminating wrapped asset risks. What does this mean?
Well, instead of the cumbersome process of bridging tokens from Layer 2 to Layer 1 and back to Layer 2, OFTs enable tokens to fluidly move between different Layer 2 environments, enriching the current DeFi user experience.
The BNB Chain Core Development Team note that:
"We're thrilled to welcome Lido, one of the industry's most popular protocols, to the BNB Chain ecosystem via LayerZero's bridging infrastructure. By introducing native wstETH into BNB, we bring greater accessibility, decentralization and a streamlined DeFi experience to our users."
Lido is a notable DeFi project on Ethereum boasting $14 Billion in Total Value Locked (TVL).
Now, wstETH is ready to make its mark on the BNB Chain network, becoming one of the numerous OFTs that will expand to BNB Chain through LayerZero's technology.
What does this mean for BNB Chain users?
This integration significantly broadens the use cases for wstETH as it gradually finds its place in the various protocols across these networks. BNB Chain users can now leverage wstETH in DeFi applications within their respective networks.
And what's in it for BNB Chain protocols?
Protocols on BNB Chain will now be able to seamlessly incorporate wstETH into their offerings, granting them access to one of the largest DeFi markets in the world.
The integration of Lido's wstETH with the OFT standard on BNB Chain will improve DeFi users' experience, simplify asset movement and provide a wealth of opportunities for BNB Chain users and protocols.
---