---
Table of Contents
---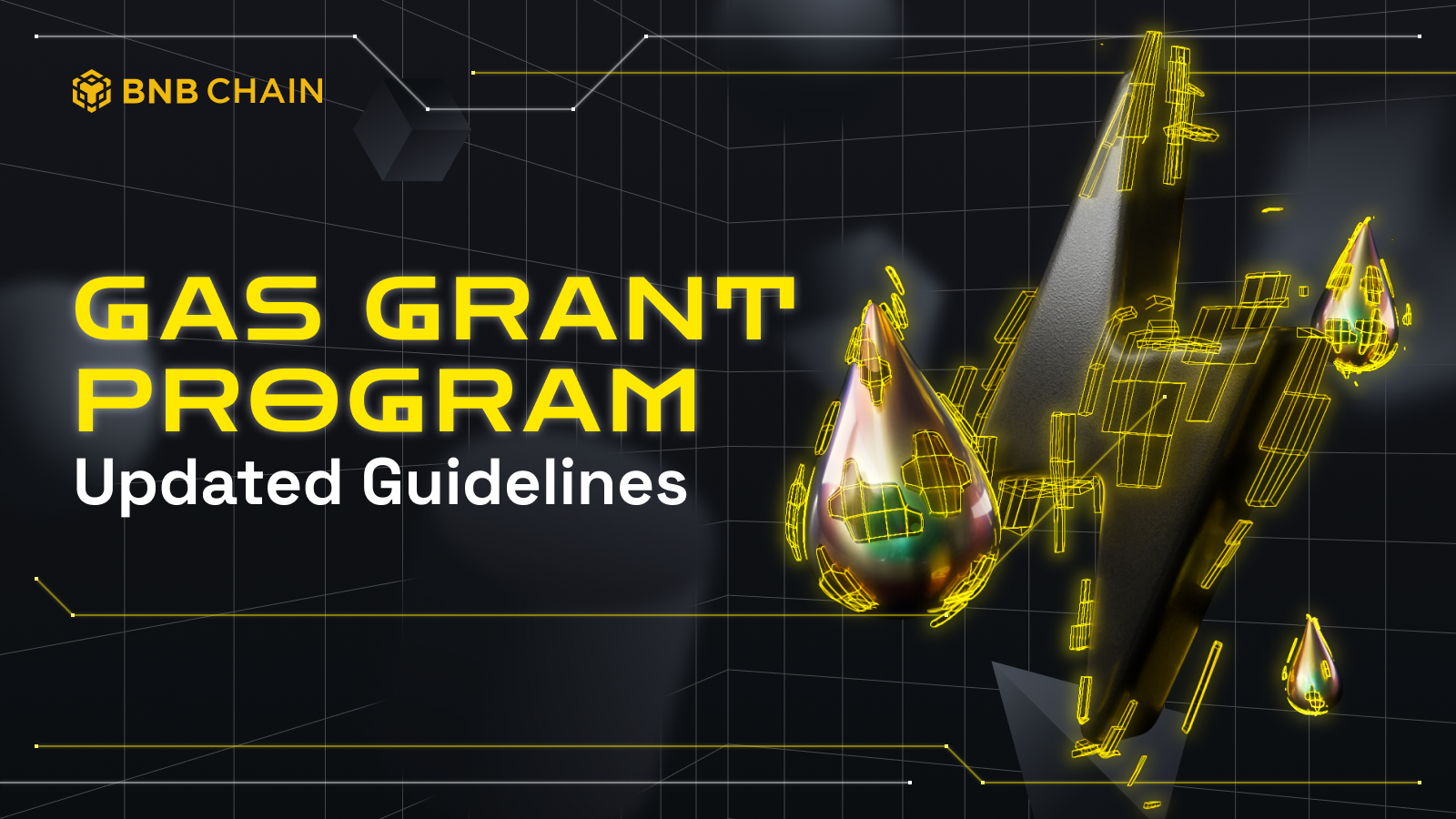 We're excited to share an update on BNB Chain's Gas Grant program. As part of our ongoing effort to incentivize growth within the BNB Chain ecosystem, we have added a new rule to the program. This rule is designed to encourage projects to continue looking for pathways to build within the BNB Chain ecosystem and to steer clear from complacency.
Updated Guidelines
Effective immediately, all currently enrolled projects in our Gas Grant program must maintain a minimal level of Daily Active Users (DAU) equivalent to 80% on a week over week (WoW) basis. If a project's DAU drops below by 20% or more on a WoW basis, this may result in disqualification from the program.
We believe that this new rule will motivate our Gas Grant program participants to continue pushing the boundaries of innovation in their respective fields. Of course, we understand that growing in a developing industry is no easy feat, but we hope that with the introduction of this new rule, we are incentivizing projects to prioritize growth and development within the BNB Chain ecosystem.
Apply for a Gas Grant
We know many of you are eager for an opportunity to participate in the Gas Grant program. So, if you are interested in joining the program, please follow the link here to get started. Be sure to review our eligibility criteria outlined on our landing page as well.
Thank you for being part of the BNB Chain ecosystem, and here's to continued growth!
---