Over the past year, GameFi has been a particularly interesting landscape, and while the cryptocurrency market as a whole has been middling – in the midst of heated debates about whether we're in a full-fledged bear market (and, if so, how long it will last) – many other subsets of the crypto market have taken hits. NFTs, DeFi, and GameFi have not been immune.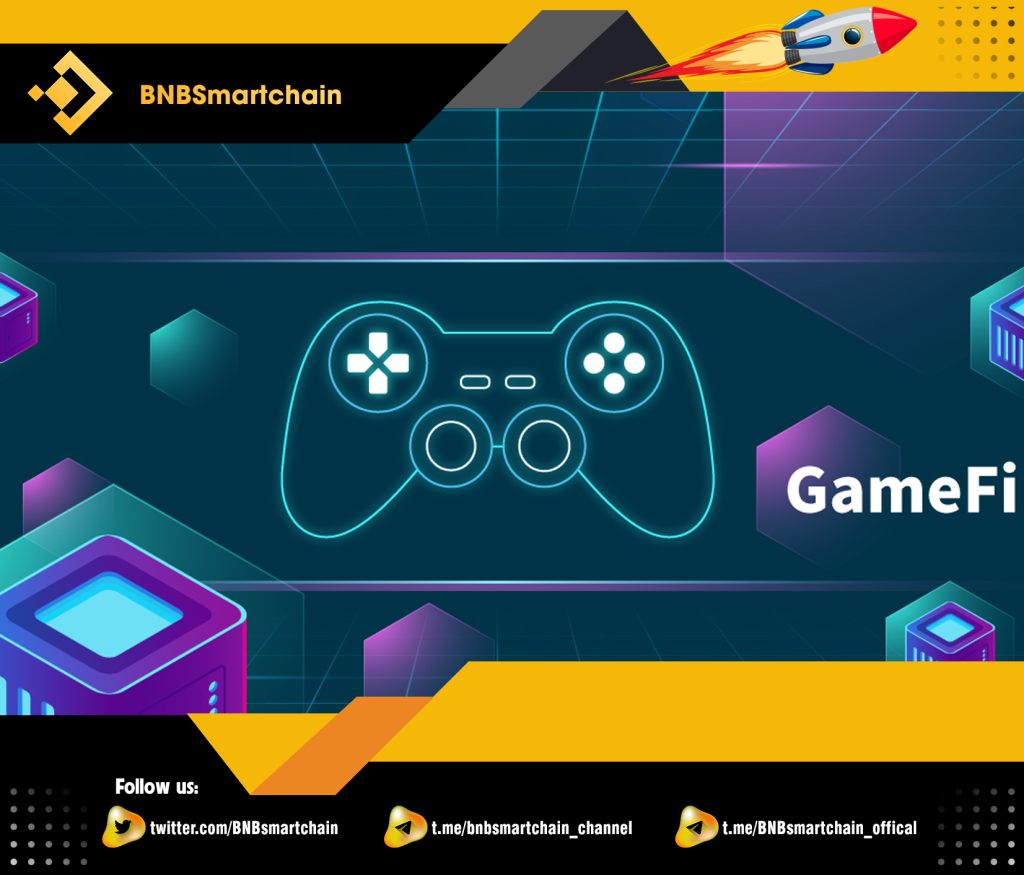 While 'blue chip' NFTs have survived, medium to small projects have suffered, and while DeFi is far from dead, the implications of the Terra Luna devastation will most likely have long-term ramifications within DeFi.
That leaves GameFi, which has suffered a significant reduction in active players, according to latest reports, and has durability worries among an often critical audience.
According to a new weekly report from Arcane Research, the first two quarters of the year were a wake-up call after a booming Q4 2021 for blockchain-based gaming. According to the report's details, active players in the major Ethereum-based blockchain games, such as Axie Infinity, The Sandbox, Decentraland, and others, have decreased by around 96% from November 2021 peaks.
It's difficult to find a better example of the present condition of the GameFi industry than Axie Infinity, the once-pioneering Play-to-Earn title in the GameFi market that has since seen its in-game currency, Smooth Love Potion (SLP), vanish this year. Axie, of course, is still standing and positioned as a market leader, but builders in the field have a lot to learn.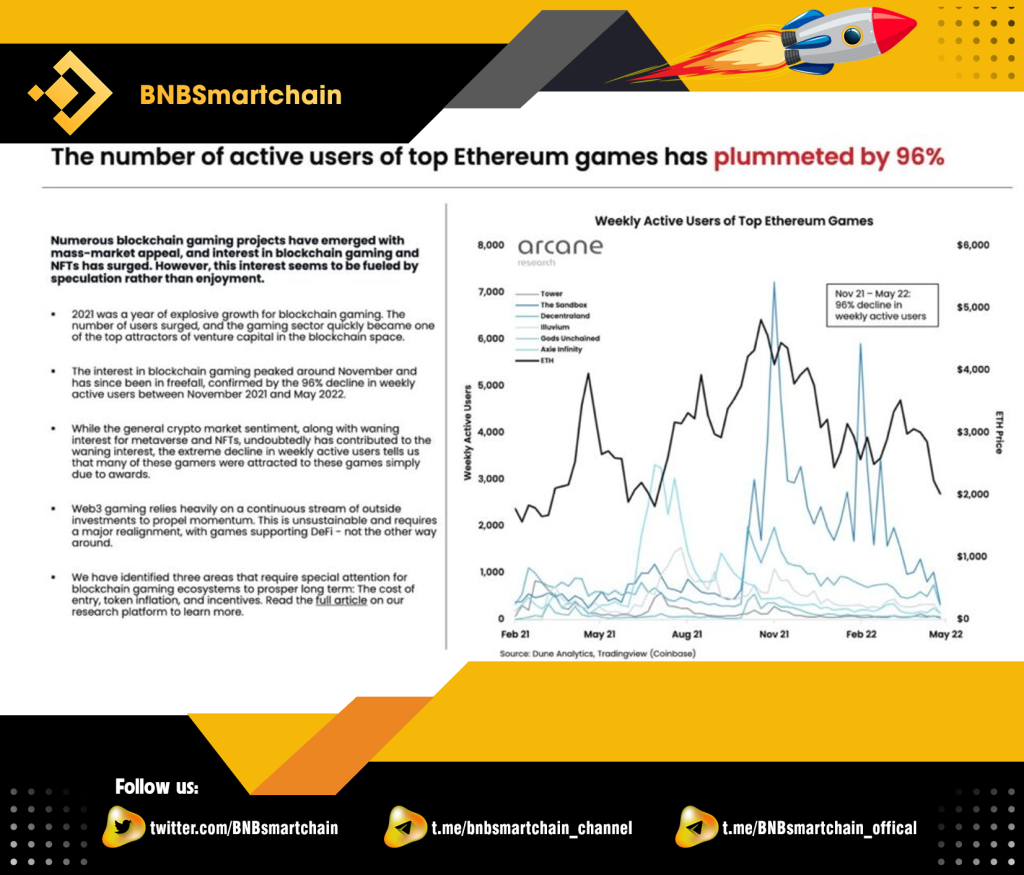 The Arcane team comes to two significant findings here: the first is that while slower momentum in the metaverse and NFTs has certainly contributed to the fall in audience numbers, the reduction in financial rewards has also played a key effect.
GameFi needs to discover additional ways to be sustainable, and good items hitting the market should help. The second conclusion is that Arcane sees three primary pillars of attention that the market should focus on: barrier of entry, token inflation, and incentives. Of course, this is a difficult balance to strike.
The key takeaways: Rugpulling, shilling, and other generally bad conduct has discouraged gamers from experimenting with NFTs. The broader NFT community, which continues to consider Ethereum as the market leader despite hefty gas fees, also has a long way to go in terms of a simple on-boarding procedure. However, the majority of players polled by NRG agreed that play-to-earn has the potential to improve the gaming environment as a whole.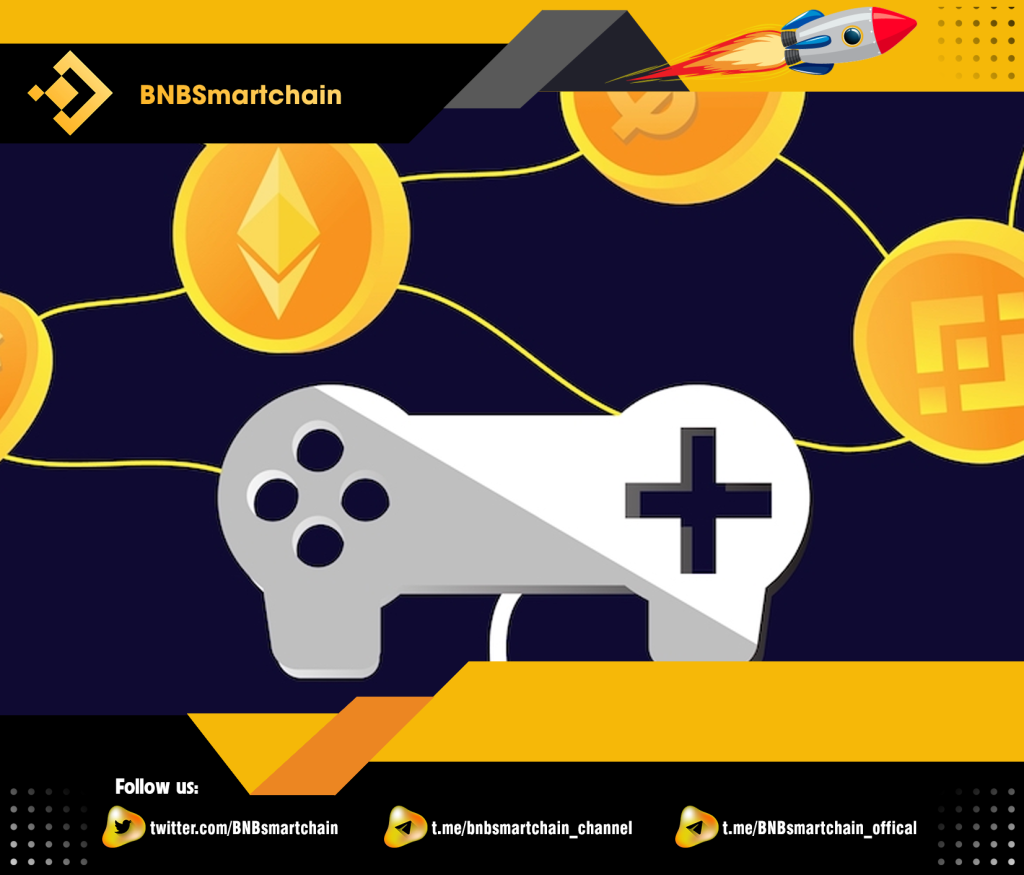 Regardless of how mainstream gaming creators feel about the issue, the audience is undeniably present. If the market demands it, suppliers will eventually give it; however, it may be a long burn until a significant P2E competitor confronts conventional publishers and developers. Of course, creating a video game requires blood, sweat, and hours of work.
While not every "x-to-earn" model will survive, at least not in the medium term, there are still lots of reasons to be positive about play-to-earn if additional structural components are added. The intrinsic ties of in-game incentives throughout some of the most popular games on the market today are a major cause for the explosive growth of blockchain-based gaming.
Larger market waves will surely affect individual game economies in the short run, and some of what we'll likely find "logical" in P2E in a few short years is likely unexplored today.
See ya in the next article !
Don't forget to follow useful articles about Crypto Market from team BNB Smart Chain !