At Binance, we're always looking for innovation, and today we're announcing Binance Access, a business-to-business (B2B) solution for merchants, vendors, and wallets to allow native fiat-to-crypto exchange features on their platforms.
How does it work?
Binance Access is a standard API operated on Binance.com, which is made available to clients and partners as part of Binance's Open Platform initiative. Binance users can easily link their accounts to the merchant's platform and Binance Access will automatically allow non-Binance users to create a Binance account after logging in to the merchant's site. Users can buy crypto directly from the merchant's interface using their available fiat balance.
While the purchased crypto goes directly into the user's Binance account to ensure the highest level of security, users can continue to buy crypto on the merchant platform. If the user has already passed KYC (Know Your Customer) verification on the merchant platform, no additional verification is required on Binance, making it a truly one-stop experience for anyone interested in crypto.
Who is Binance Access for?
Binance Access is designed for businesses operating in the crypto space and looking to expand their services, including vendors accepting payments in crypto and crypto wallets. Merchants looking to integrate Binance Access must have fiat capability and be fully compliant in the jurisdictions they service to be eligible.
A Binance Access merchant allows its users to buy crypto directly on the platform, providing native fiat-to-crypto exchange features without operating an exchange. It creates new opportunities for merchants to scale in the thriving crypto ecosystem.
Binance launched similar initiatives – Binance Cloud and Binance Widget earlier. Binance Cloud is for businesses to launch digital asset exchanges effortlessly and quickly while Binance Widget is for websites, platforms, and browsers to redirect users to Binance for completing the transactions.
Why Binance Access?
The integration is effortless. All you need is to implement our standard API and integrate the "buy crypto" functionality into the platform interface.
By providing a seamless user experience, Binance Access helps increase volume and enhance liquidity on your platform. If you are a merchant, vendor, or wallet service provider with fiat capability looking to expand your crypto offerings, Binance Access is here for you!
Advcash – Binance Access in Play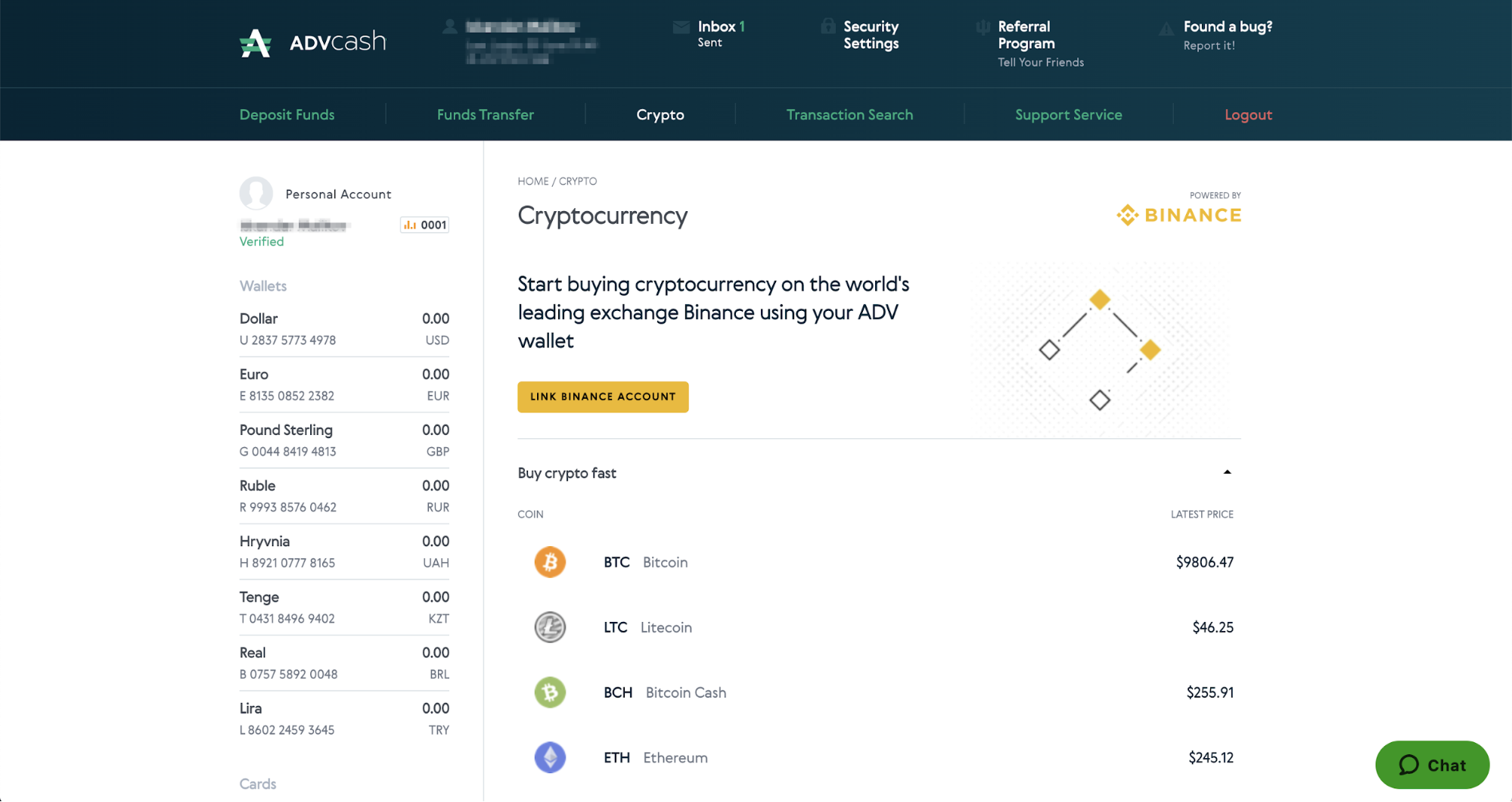 E-wallet platform Advcash is the first platform that has integrated Binance Access, bringing crypto closer to its users. Advcash had implemented some crypto features previously. By integrating Binance Access, Advcash users can now buy BTC, BNB, ETH, XRP, and more using their available fiat balance directly on the platform. Sell, deposit, and withdrawal functions will be added at a later date.
You can also email us at access@binance.com to apply!