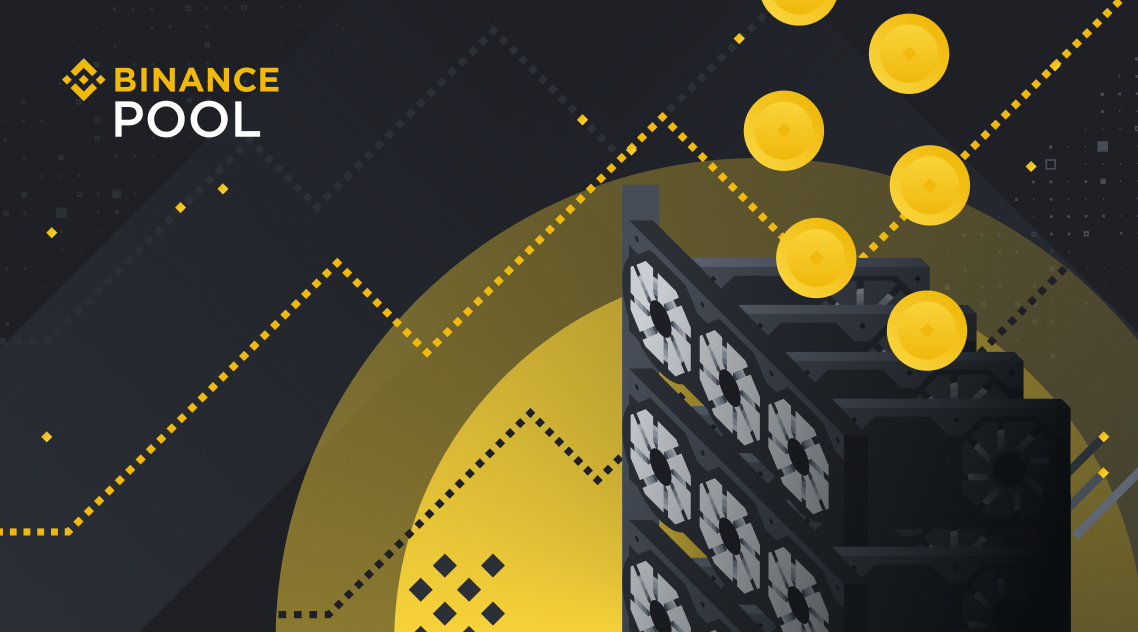 It's not that long ago since we introduced our inclusive Binance Pool mining platform. In less than 50 days since our launch, we've reached more than 6000 registered miners who brought over 6.52 EH/s in hash rate. This took Binance Pool to eighth place in mining pool rankings based on the total hash rate. However, this is just the start, and we're thrilled to be the first exchange-backed mining pool to launch an innovative mining service Smart Pool.
Introducing Binance Smart Pool
Miners are a vital element of cryptocurrencies. They provide computing power to mine new blocks, process transactions, keep the network stable, and transaction times low. At Binance Pool, we're aware of the importance of miners, and our mission is to provide miners with tools and services that empower their operations. Without miners, there won't be blockchain, and without blockchain, there won't be cryptocurrencies. Our vision of the freedom of money would evaporate in the air. For this reason, it's necessary to make mining sustainable and profitable. 
The latest addition to our mining platform – the Binance Smart Pool, is a service that enables all Binance Pool miners to increase their mining revenue by automatically mining the most profitable cryptocurrency. The Smart Pool allows miners to auto-switch their hash rate to mine different cryptocurrencies with the same algorithm.
Currently, Smart Pool supports the SHA256 algorithm and allows miners to use their computing power to mine BTC, BCH, and BSV. And even though you are mining different cryptocurrencies, we'll pay you the final mining settlement in BTC.
The main benefits of Binance Smart Pool
Instant settlements in BTC. No matter which cryptocurrency you decide to mine, we will always pay your settlements in BTC to your BTC wallet.
Guaranteed minimum BTC income. With real-time hedging, we can ensure that your final revenue will never be lower than the general income from the FPPS models. If your final revenue hits levels lower than the general FPPS income, we will pay the difference.
Direct access to a wide range of Binance services. Our all-in-one mining platform allows miners to use the same account for mining, Binance financial products and services, trading, and wallet.
Revenue and funds management via Binance App. All miners can check and sell, store, or trade their mining funds via the Binance App.
Extra rewards, competitions, and giveaways Since the launch of Binance Pool, we've distributed more than $30,000 USD to support and incentivize our users. We're currently giving away over $10,000 USD in different activities.
Join Binance Smart Pool today and boost your revenue
If you're an existing Binance Pool user, there's nothing easier than switching to Smart Pool. The one-click switch available in the Binance Pool interface will get you up and running automatically—no need to change the mining stratum URL or user ID.
Are you new to Binance Pool? Follow our simple Smart Pool guide that will get you up and running in no time. Joining Binance Smart Pool is so simple anyone can do it.
Join Binance Pool today and take your mining to the next level!