---
Table of Contents
---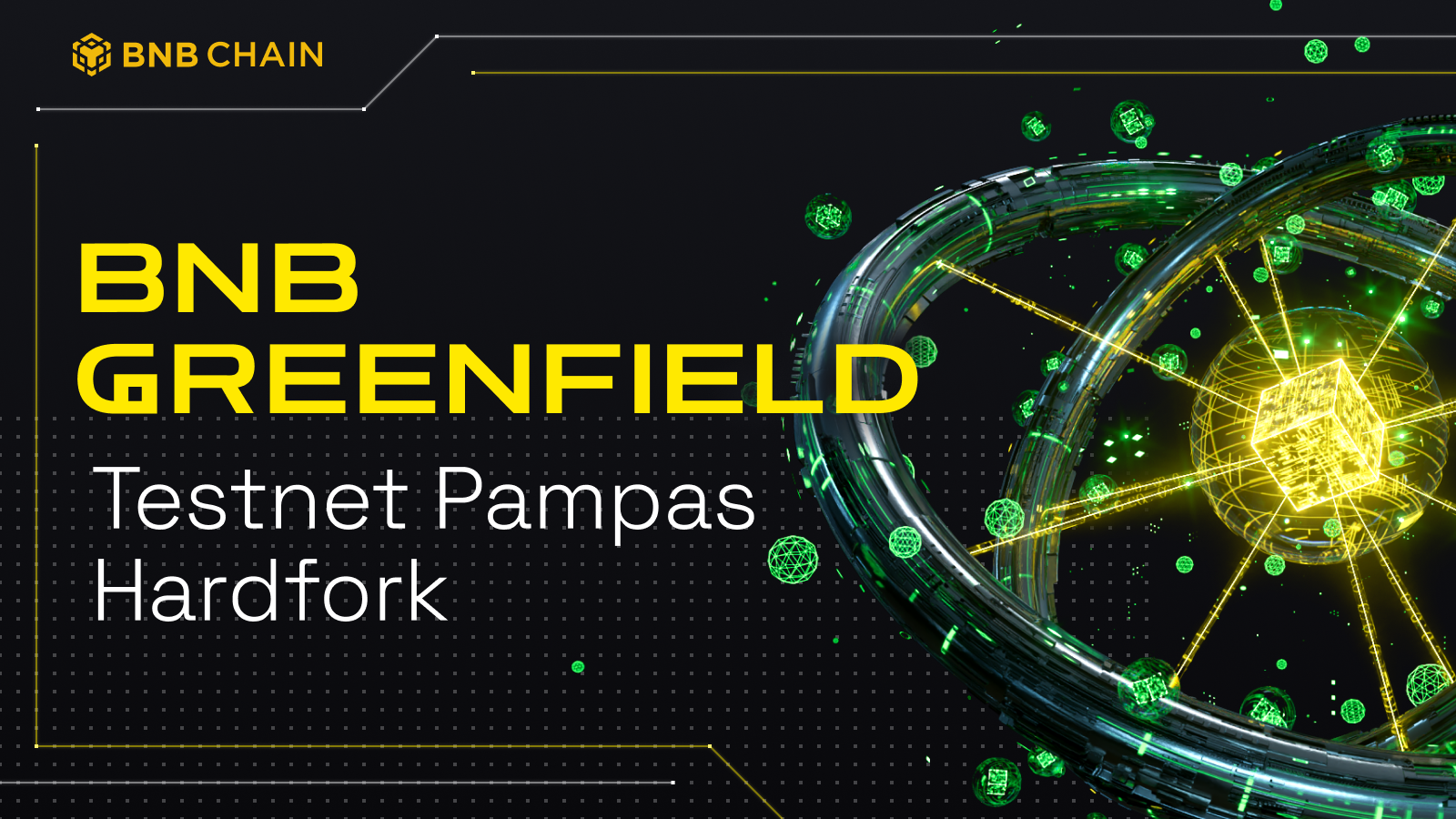 BNB Greenfield is undergoing the Pampas upgrade for the testnet version to v1.1.0. The Pampas upgrade took place at block height 2,427,233, estimated to be on November 20th at 07:00 AM UTC considering the current block generation rate.
Please be aware that the upcoming hardfork will not impact your account balance on Greenfield. All buckets and objects stored on the Greenfield Testnet will remain accessible.
What's New for Greenfield?
To enhance the user experience, the developer community is introducing the following features and improvements:
For other bug fixes, and refactoring, please refer to the changelog in Greenfield Blockchain repo.
What's New for Storage Providers?
For other bug fixes, and refactoring, please refer to the changelog in Greenfield SP repo.
Use Greenfield with opBNB
The integration of opBNB with Greenfield brings benefits in terms of cost-effectiveness, faster transactions, and improved cross-chain communications.
Cross-Chain Communication: opBNB enables cross-chain communication between Greenfield and itself. This is a significant advantage as it allows Greenfield to leverage the benefits of opBNB's platform, including lower gas fees and faster cross-chain transactions.
Lower Gas Fees: Greenfield currently relies on another EVM-compatible L1 chain for programming, which may result in elevated cross-chain fees. By connecting to opBNB, Greenfield users can enjoy much lower gas fees, approximately one-tenth of the fees on the BSC, leading to cost-effectiveness.
Faster Cross-Chain Transactions: opBNB achieves one-block finality in most cases, making cross-chain communication significantly faster compared to BSC, where relayers need to wait for at least two blocks (6 seconds) for finality. This faster finality on opBNB enhances the user experience on Greenfield.
Conclusion
The BNB Greenfield Pampas Hardfork is part of BNB Chain's ongoing commitment to delivering a seamless and effective platform for users. The platform better serves the users by addressing bugs, introducing new features, and responding to community feedback.