This BNB chain Weekly Recap is provided solely for informational purposes and does not constitute investment advice. The price of BNB rose to $330 midweek but then plummeted to the $300 region due to the drop in $BTC. The on-chain indexes were also unchanged from last week. However, the projects on the BNB chain are still very active and have many important updates. Join Coincu to update the important news in the past week.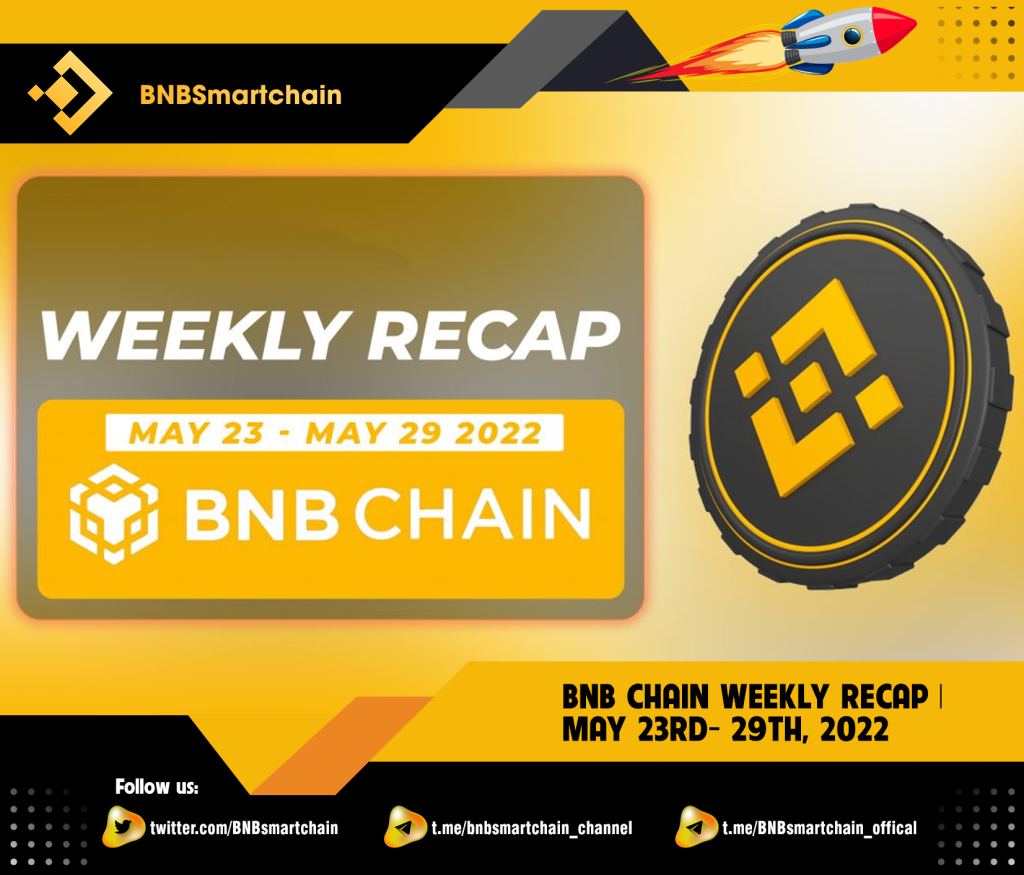 Network Growth
Daily Transactions
During Week 20, daily transactions averaged around 4.45M, up approximately 5.1% from Week 20. The number of transactions did not change much because the market did not have too many strong fluctuations last week. The price of coins on the market is mostly sideways.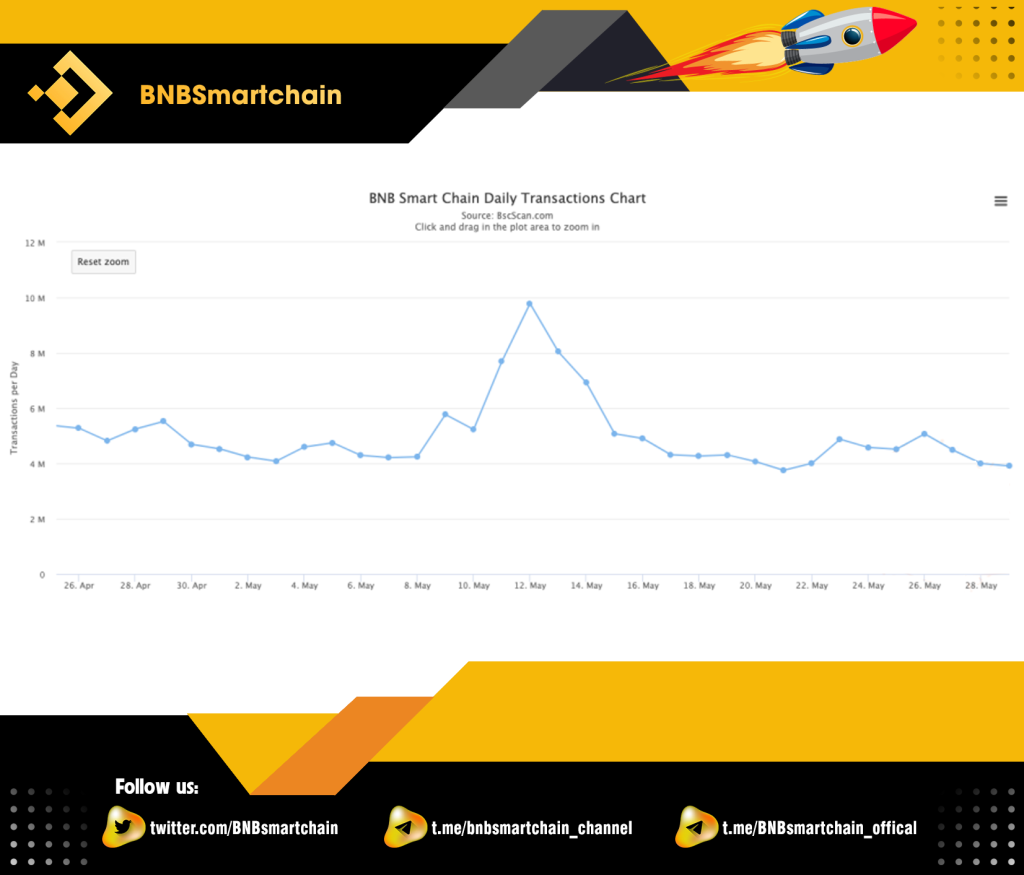 Unique Addresses
There were about 1,290,934 new unique addresses created this week. The average number of unique addresses increasing per day was 184,419 addresses, which is approximately 8.5% decrease from the 201,715 new addresses created in the 20th week.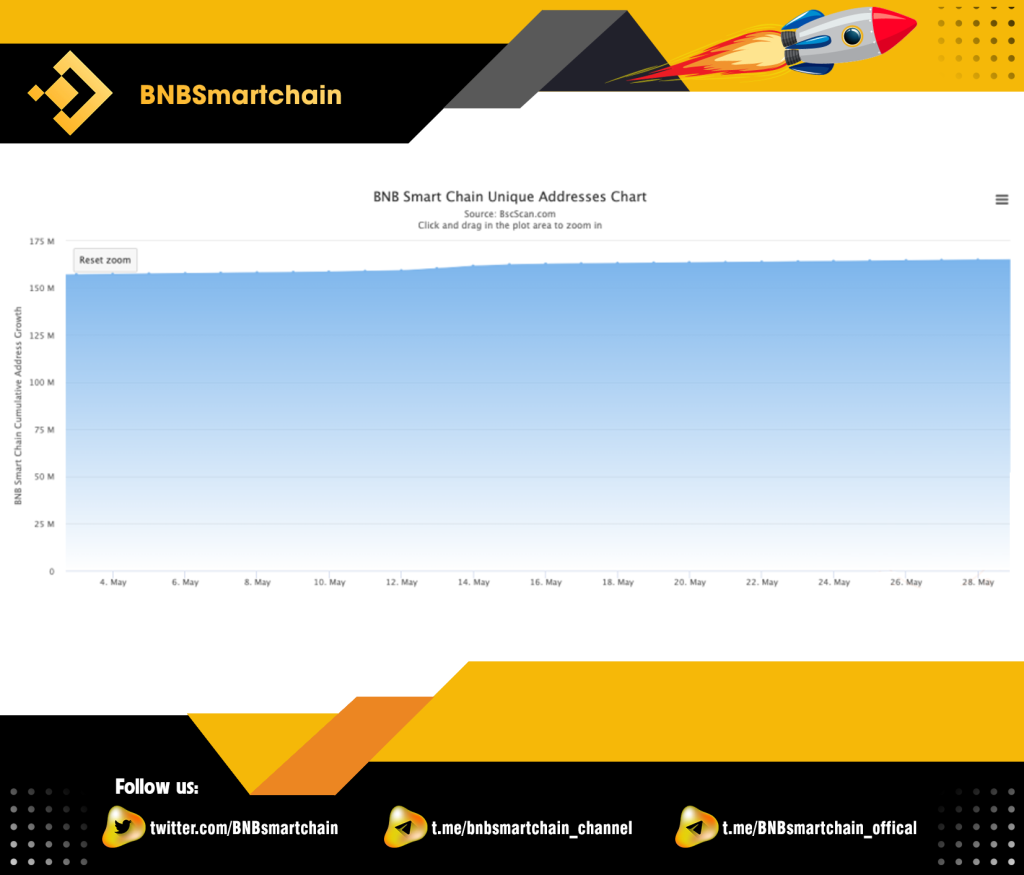 Active Addresses
BNB smart chain addresses were active from May 23 to 29, with around 988,838 active addresses per day, an increase of about 3.8% from the number of active addresses per day of week 20. The number is low. especially on the last day of the week, May 29, with 893,004 active addresses. And the weekly high was May 19 with 1,084,605.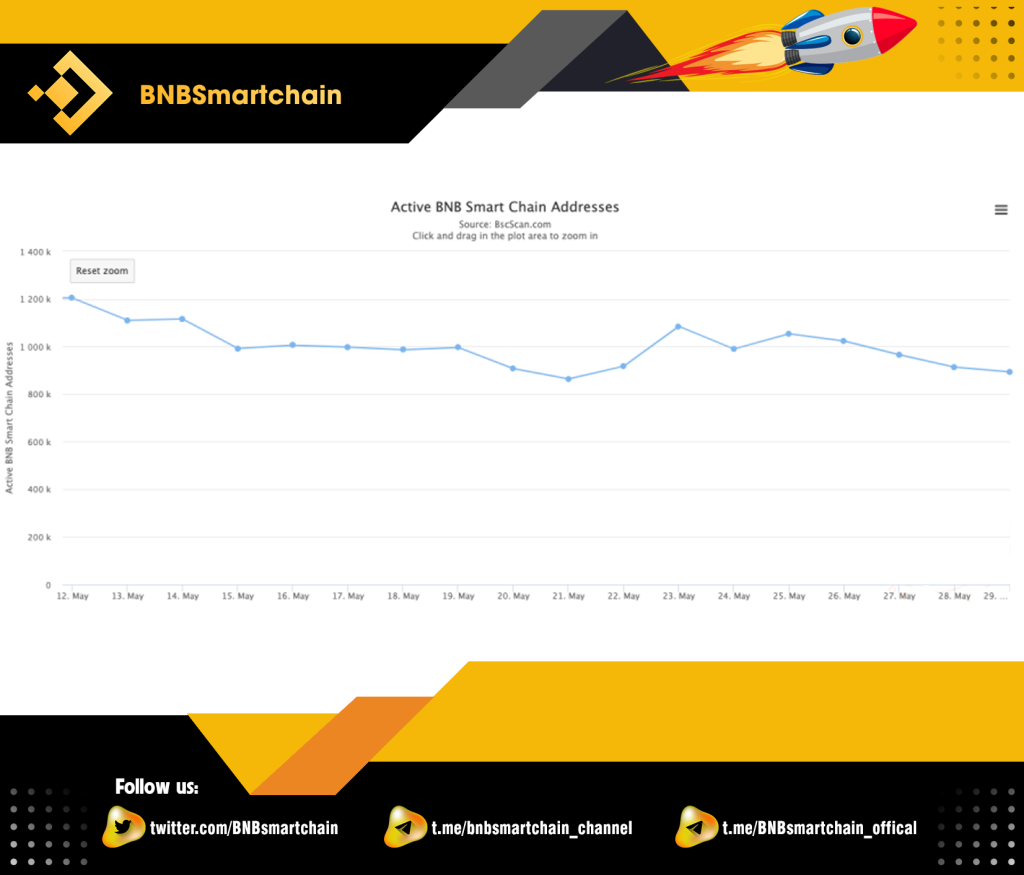 Total Value Locked
Total Value Locked on BNB Chain not much has changed in the past week. The TVL of the current ecosystem is around $8.71B, only a slight decrease from last week's 3.8%. Currently, there is not enough data to assess whether the money flow will continue to enter the BNB chain ecosystem or not. Let's wait for more information in the next few weeks.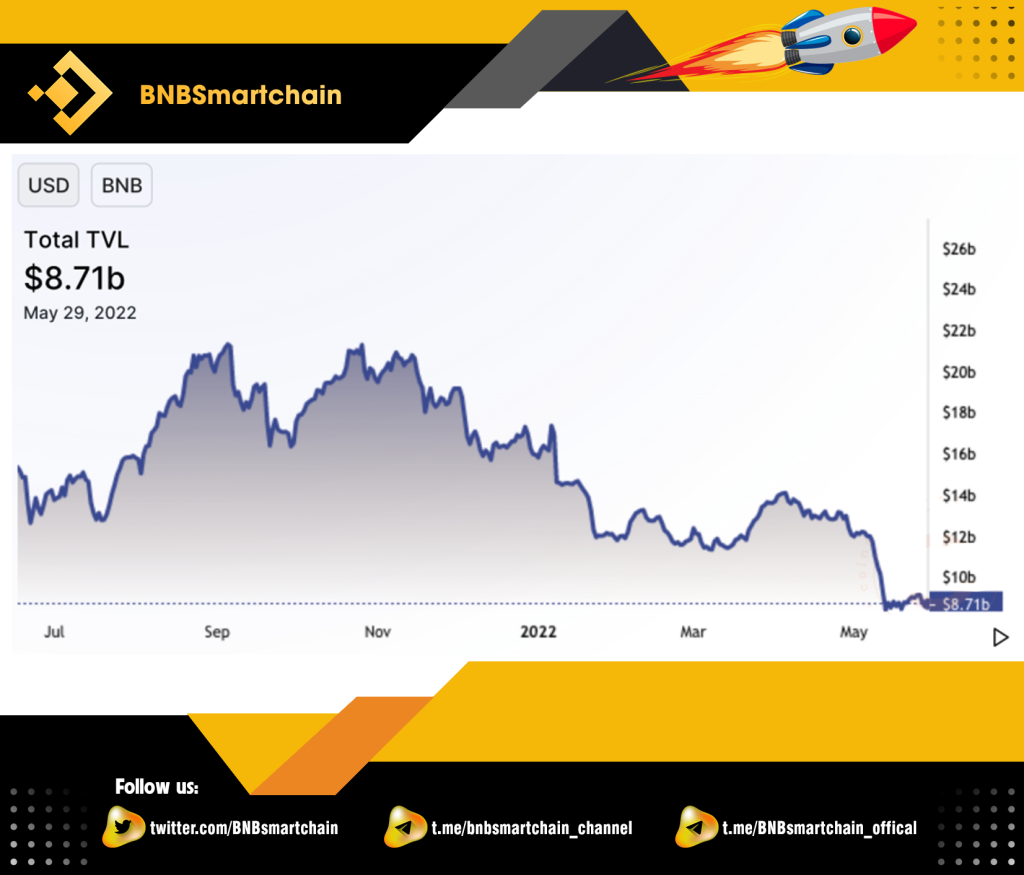 Total stablecoin supply
The total supply of stablecoins on the BNB chain ecosystem is currently $9.27B, up approximately 7.5% from week 20, with a total week 20 supply of $8.62B. In which, BUSD is the stablecoin with the largest market share with $4.81B accounting for 51.92%. Then there is USDC with a total supply of $1.88B accounting for 20.3% and USDT with $1.34B accounting for 14.5%. 13.28% came from other stablecoins.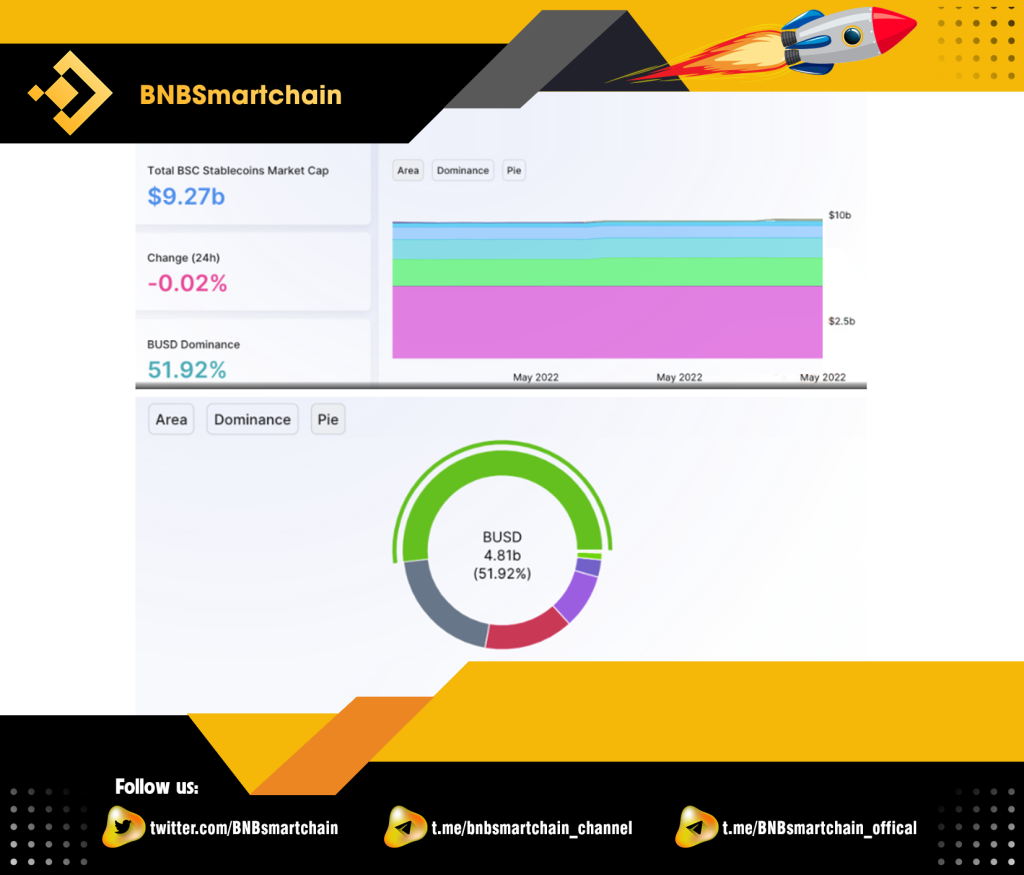 Highlight Events
CZ Outline Binance's Intention to Spread Financial Inclusion‍
Binance CEO, Changpeng Zhao, has reiterated the importance of cultivating financial inclusion as he drew upon surprising statistics to make his point.
The Chief of the leading exchange in crypto underlined his thoughts through a tweet on May 22 that utilized some alarming facts from The Global Findex. The results from research carried out by the organization highlight the fact that there are countries from continents all over the world in which the majority of the population does not have access to financial instruments that may benefit them.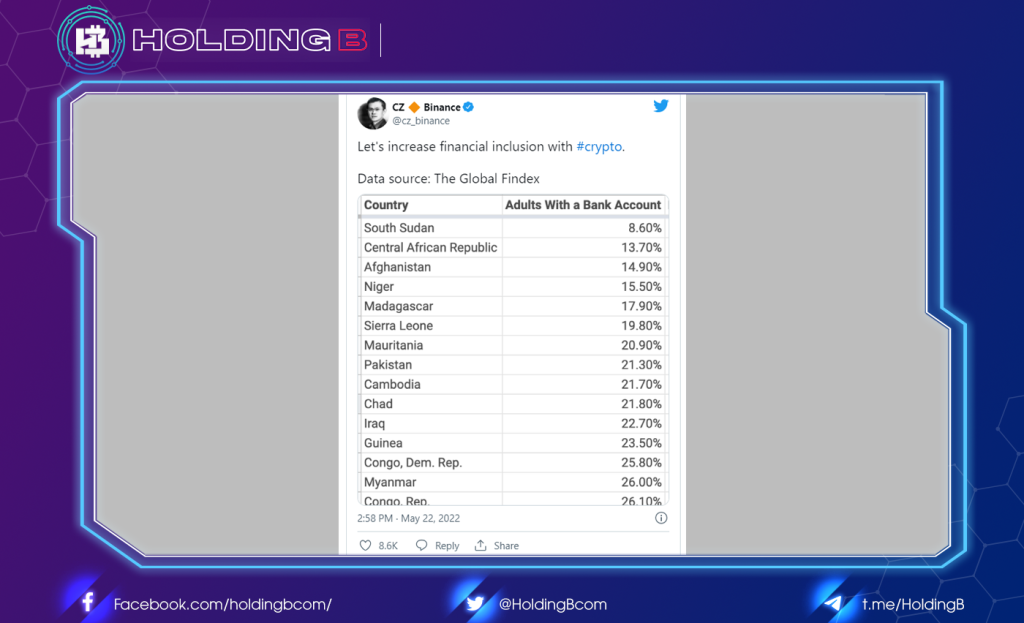 CZ's statement was simple but powerful. Binance has already outlined its intention to grow all over the world, with its most recent partnership with the Fintech Founds Group based in the United Kingdom coming just days ago. However, an important question that many users ask is what steps the organization is taking to bridge out in other parts of the world.
Check Out the 11 BNB Chain Dapp All-Stars for May
BNB Chain has released a list of 11 dApp all-stars for May, which are the most exciting and popular according to the blockchain network.
The Binance-led network recently made the announcement with a tweet on May 19 and an article that details each of the Dapp. The list covers Dapps from varied aspects, including GameFi, SocialFi, DeFi, and the Metaverse.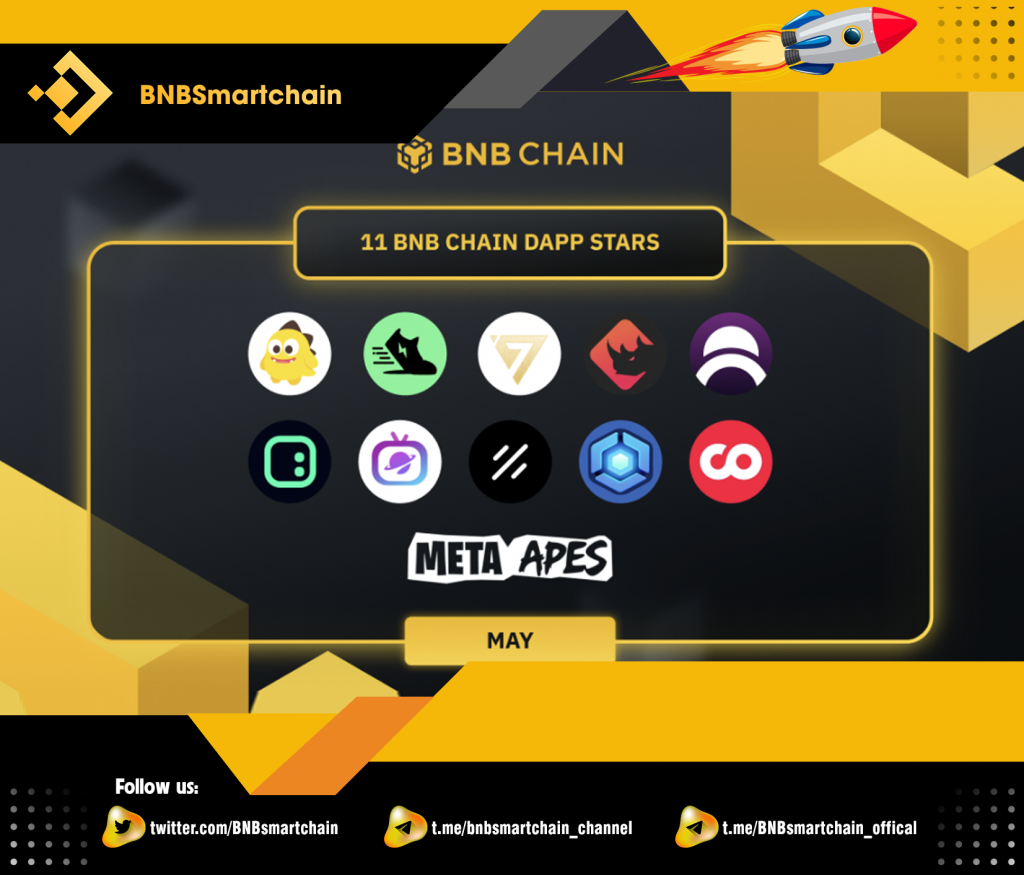 The BNB Chain is a constantly changing and ever-growing ecosystem. There are already many exciting and innovative DApps built on the blockchain, and Coincu is always looking forward to seeing what else is created.
Binance UK Joins the UK's FinTech Founders Association
The UK arm of Binance confirmed a new partnership with the UK's Fintech Founders Group, an independent not-for-profit organization that represents fintech sector entrepreneurs and founders.
Announced via the Binance blog on May 23rd, Binance UK will be working closely with the organization to foster growth and effective governance models for startups and existing operations. The goal is to promote the overall growth of the blockchain ecosystem, and given the natural synergy for businesses in the fintech space, the partnership makes sense.
"We're excited to become a partner with the Fintech Founders group, to be a part of this highly influential network, and look forward to supporting the UK's advancement for fintech companies as well as financial institutions to work together for mutual benefit," said Ilir Laro, Deputy Head of UK at Binance.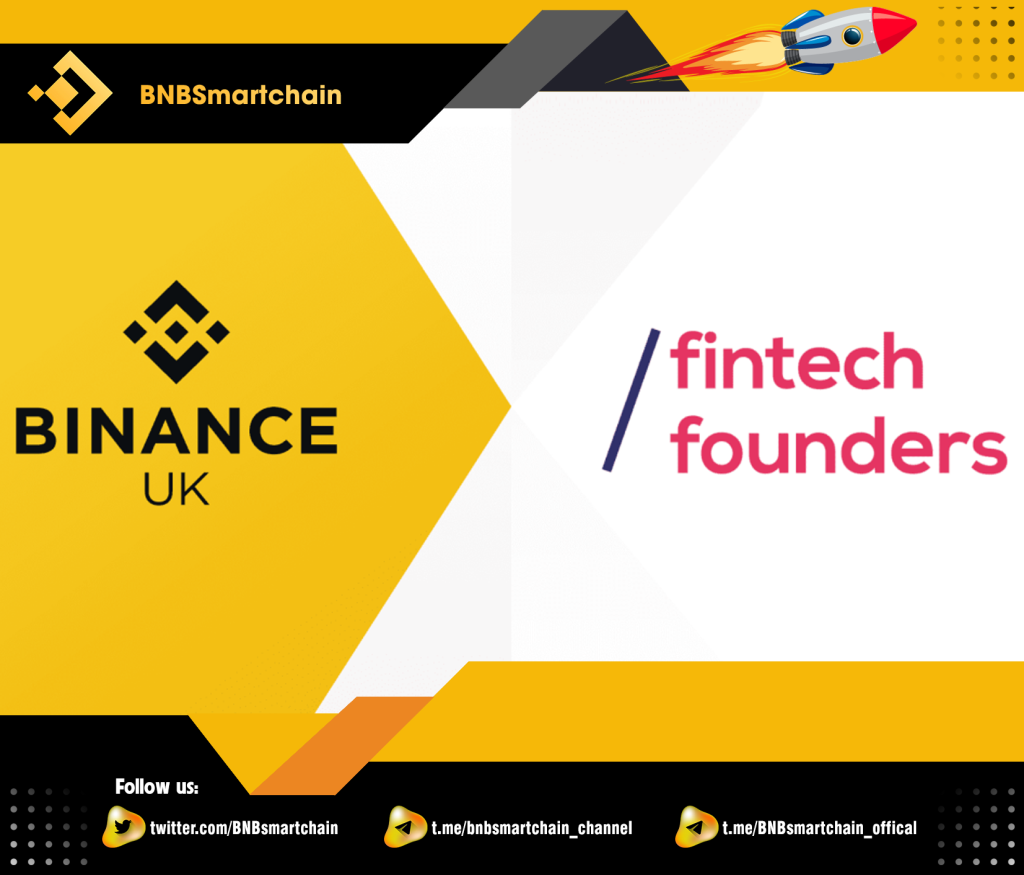 Binance Will Support the Terra Network Airdrop
Binance will rename the current Terra network as Terra Classic network and support the Terra network airdrop. LUNA and UST tokens of the Terra Classic network will henceforth be referred to in this announcement as LUNA (old) and UST (old).
Fore more information: click here
Binance Will List Terra 2.0 (LUNA) in the Innovation Zone
Binance will list Terra 2.0 (LUNA) in the Innovation Zone and will open trading for LUNA/USDT and LUNA/BUSD trading pairs at 2022-05-31 06:00 (UTC). Deposits and withdrawals for LUNA will open at 2022-05-31 05:30 (UTC)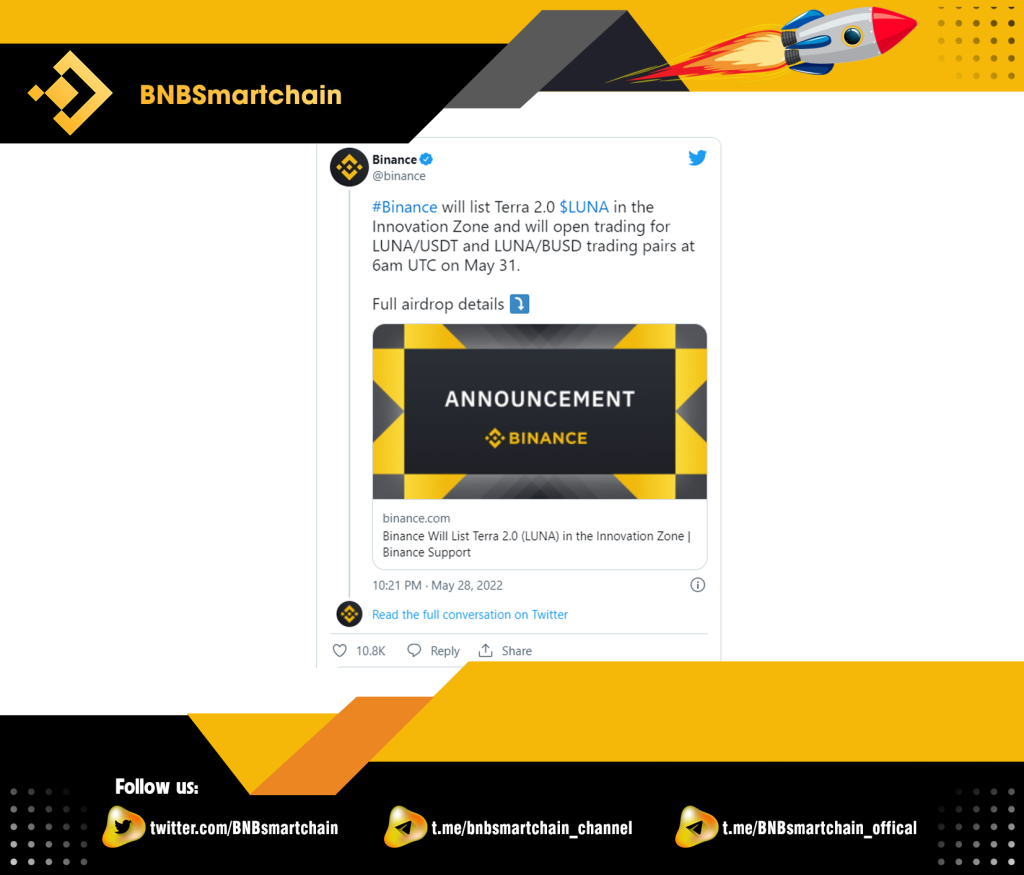 DeFi Lego
DEX
ApeSwap Launches Banana Maximizer Vaults
ApeSwap is a leading DEX on BNB Chain, which offers users the best trading experience. ApeSwap readies BANANA Maximizer Vaults in a bid to make earning easier for its ardent users.
The team is looking to offer requested utilities for the BANANA token, which includes gaining interest without continually re-staking the relevant tokens. The aim will also be to protect their users by offering longer-term stability that isn't immediately impacted by the kind of market swings we've seen in recent weeks.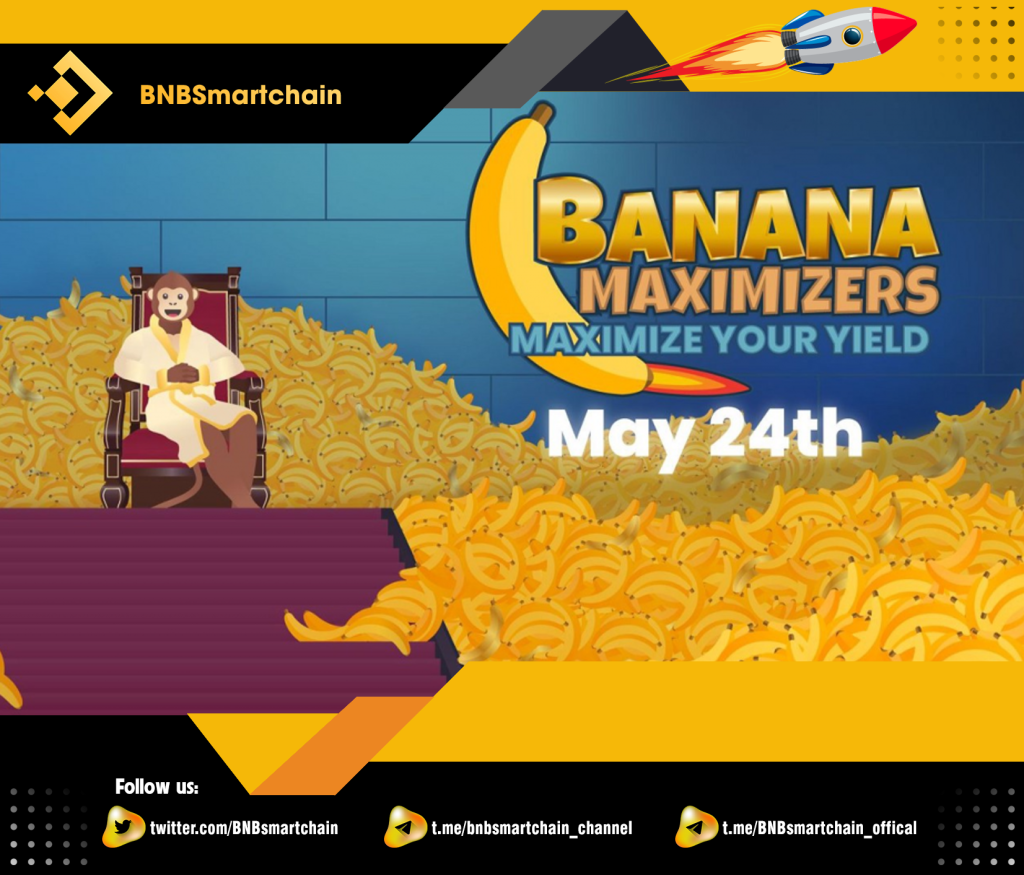 They initially begin by creating a Liquidity Pool, five of which are currently available, including BANANA-BNB, BANANA-BUSD, MATIC-BNB, FTM-BNB, and BNB-BUSD. Upon the LP tokens being created, users will be able to stake them in their vault of choice. These will function similarly to farms, whereby holders who stake will earn rewards in BANANA, alongside passive rewards from swap fees that are gradually added to users' underlying Liquidity Pool.
Verdict
Above is important information on the BNB chain ecosystem. BNB chain is constantly growing and expanding even though the cash flow is almost saturated. Let's wait and see if the Binance universe explodes once more time.
Find more information about BNB chain
Twitter: https://twitter.com/BNBsmartchain
Telegram: https://t.me/BNBsmartchain_offical
If you have any questions, comments, suggestions, or ideas about the project, please email ventures@coincu.com.
DISCLAIMER: The Information on this website is provided as general market commentary and does not constitute investment advice. We encourage you to do your own research before investing.