---
Table of Contents
---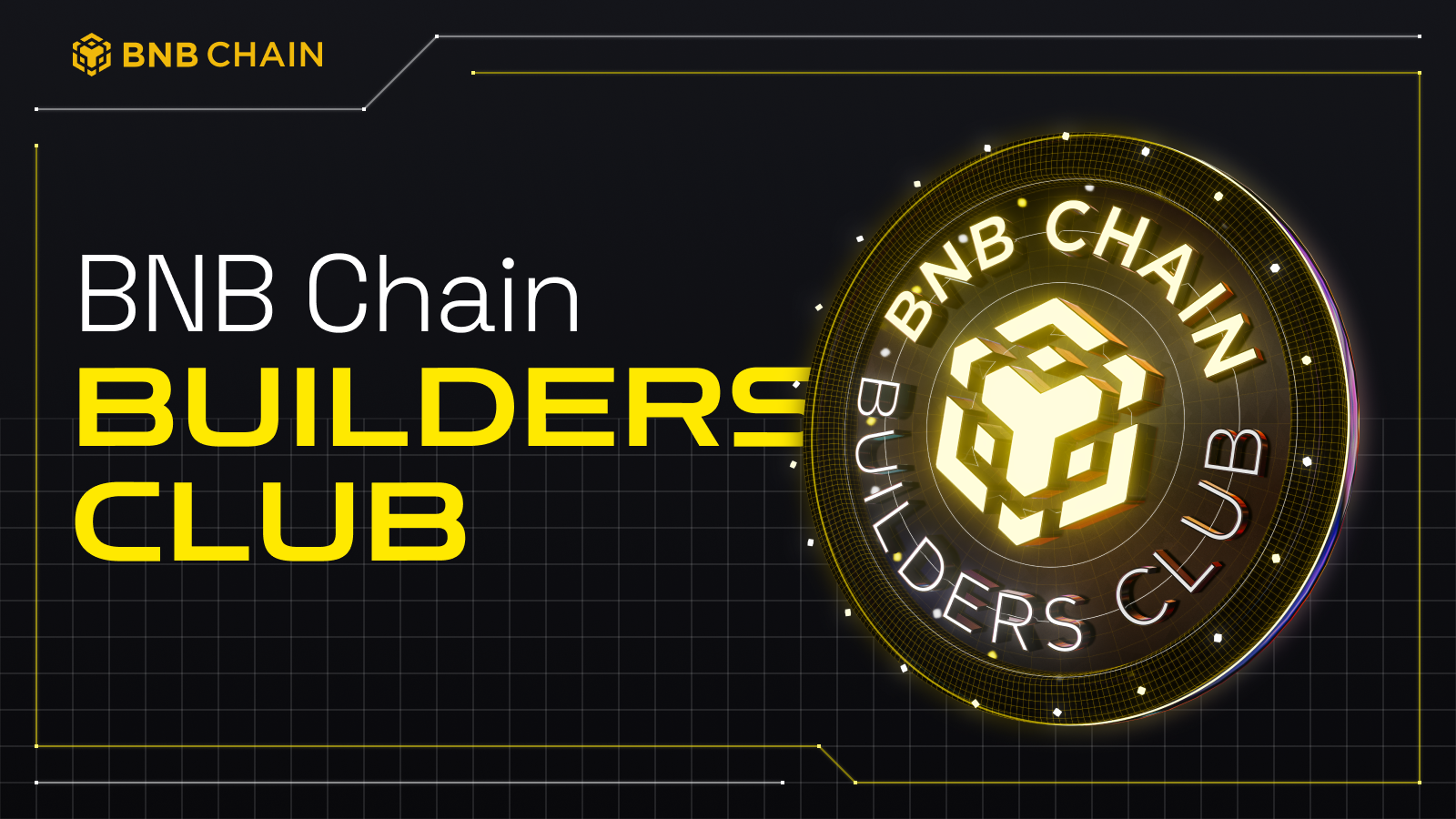 Welcome to the BNB Chain Builders Club, a vibrant hub where innovation converges with community spirit! We recognize that every individual brings a unique perspective and motivation to the BNB Chain ecosystem. That's why we are excited to introduce you to the BNB Builders' Club, a place where your creativity can flourish, allowing you to make an impact within the BNB Chain ecosystem.
BNB Chain Builders Club
The BNB Chain Builders Club is an expansive global community comprised of blockchain enthusiasts and developers committed to advancing the BNB Chain ecosystem and pioneering Web3 technologies. This club provides a platform for individuals like you to exert influence over BNB Chain's role in shaping the future of Web3.
More significantly, you have the opportunity to foster awareness and facilitate the adoption of BNB Chain by creating a supportive, inclusive environment within your local community.
Why You Should Join the BNB Chain Builders Club
Passionate about Web3 topics?
Have lots of ideas on how to get the conversation going?
Well, BNB Chain Builders Club might be the opportunity you're looking for.
You will have the opportunity to spearhead various initiatives and promote your local BNB Chain community. Here's how:
Organizing Inspiring Meetups
Lead in crafting inspirational meetups and connect with like-minded individuals, industry experts, and fellow Builders at our local gatherings. You can help encourage thought-provoking discussions, share valuable insights, and help others stay updated on the latest advancements in BNB Chain.
Contributing to Growth
Contribute to the growth of the BNB Chain ecosystem and actively participate in discussions about what is being built locally. There is no limit on the topics that can be explored, collectively! You have a direct impact on this knowledge transfer.
Global Movement
As a member, you'll become an integral part of a global movement that advocates for the benefits of BNB Chain and decentralized technologies. Raise awareness, share your knowledge, and keep on buzz and passion about Web3 among your local BNB Chain community.
How We Operate:
Local Chapters: Our network comprises city chapters, each led by a passionate "Builder Lead." These leaders drive community initiatives and organize exciting activities in your area.
Inclusive Community: We welcome all levels of expertise, from beginners to seasoned developers. It's not about where you start; it's about where you can go with the BNB Chain Builders Club.
Global Impact: Our ultimate goal is to accelerate the global growth and adoption of the BNB Chain. As a Builder, you'll have the chance to contribute to real-world use cases and applications that harness the power of blockchain.
Join the BNB Chain Builders Club Today!
If you are eager to be part of a dynamic community-driven network dedicated to the success of BNB Chain, join us today!
Connect with fellow innovators and enthusiasts, and take on a pivotal role in shaping your local BNB Chain community.
---