The world of NFT game is diverse, ranging from complex strategies needed to combat and earn to farming and low key idle defense. The demand for gaming doesn't stop at Axie, CryptoKitties or Decentraland. Therefore, understanding players' demand has helped creating the idle defense game of Idle Cyber which has over 100.000 downloads up after a few months.
Let's talk about Idle Cyber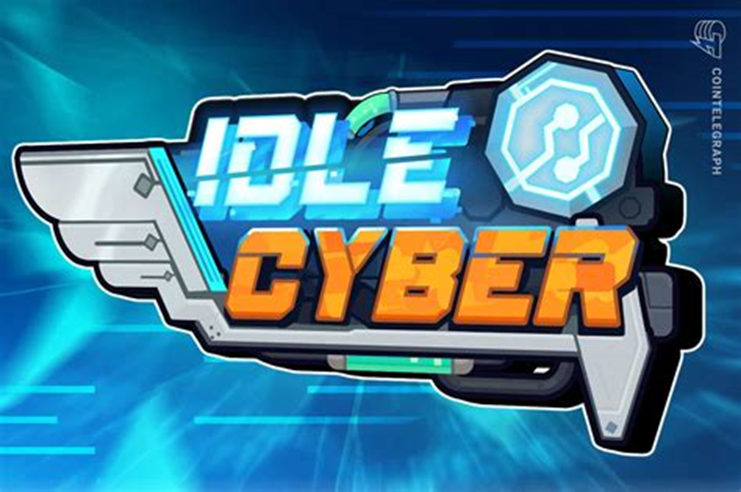 Idle Cyber is created by BeeMob and it represents the new kind of frontier defense game mixed in blockchain technology with a collection of more than 40 Cybers. Traditionally, the game has an already existed version online called Cyber War: Defense and RPG which is not based on blockchain technology.
Idle Cyber is a blockchain-based RPG hero collection game powered by blockchain technology. The game allows players to summon, fuse, and fight mysterious creatures that are trying to invade the Earth.
Idle Cyber is a play-to-earn (P2E) model game backed by Starpunk, with 64 characters divided into four categories that can be purchased with digital NFT assets. Idle Cyber's main token is $AFK; the game released its alpha version in Q4–2021 and plans to release World Bosses and Market Tower Rush in Q1–2022.
The game includes defense game with distributed ledger blockchain technology, PVP PVE mode, campaigns and leveling in game characters. Idle Cyber successfully closed the strategic sales and public sale rounds, raising $1.5M.
Idle Cyber is backed by lead investors like Starpunk, Megala Ventures, CryptoMinati Capital & Raptor Capital. The game is a hero RPG game with impeccable graphics, where players create their Cybers and leverage the right skills to win battles.
Tokenomics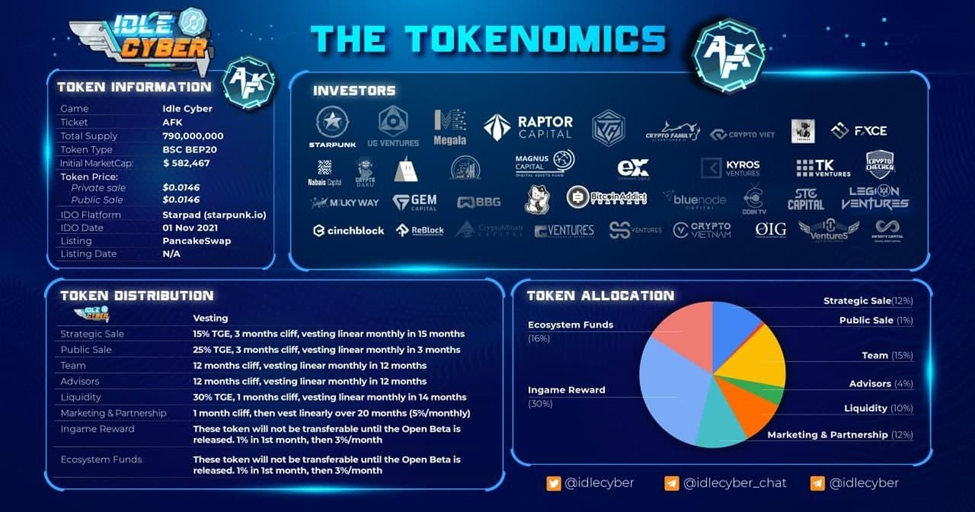 Idle Cyber Token (AFK) is the governance token of Idle Cyber, issued on Binance Smart Chain. The total supply of AFK is 790,000,000 tokens with use cases:
Play to earn (P2E) and events.
Payment for minting NFTs and playing.
Governance
GameFi
Idle Cyber holders can earn AFK tokens through playing games, participating in events and key governance votes. Players can also earn AFK tokens by participating in-game activities.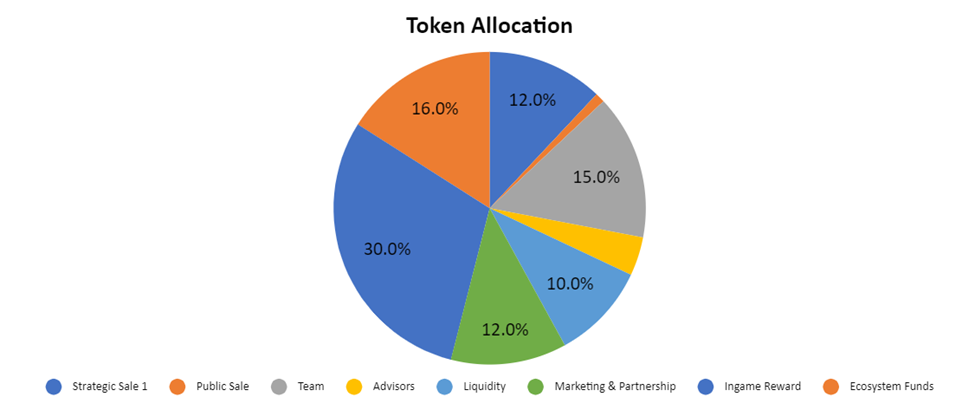 | | | | |
| --- | --- | --- | --- |
| IDLE CYBER (AFK) | ALLOCATION(%) | AMOUNT | VESTING |
| Total Supply | 100 | 790,000,000 | |
| Strategic Sale | 12 | 94,800,000 | 15% TGE, 3 months cliff, vesting linear monthly in 15 months |
| Public Sale | 1 | 7,900,000 | 25% TGE, 3 months cliff, vesting linear monthly in 3 months |
| Team | 15 | 118,500,000 | 12 months cliff, vesting linear monthly in 12 months |
| Advisors | 4 | 31,600,000 | 12 months cliff, vesting linear monthly in 12 months |
| Liquidity | 10 | 79,000,000 | 30% TGE, 1 months cliff, vesting linear monthly in 12 months |
| Marketing & Partnership | 12 | 94,800,000 | 1 month cliff, then vest linearly over 20 months (5%/monthly) |
| Ingame Reward | 30 | 237,000,000 | These token will not be transferable until the Open Beta is released. 1% in 1st month, then 3%/month |
| Ecosystem Funds | 16 | 126,400,000 | These token will not be transferable until the Open Beta is released. 1% in 1st month, then 3%/month |
Token: AFK
Network: BSC
Contract Address: 0xbA0B46F556633Bd742546E4F37D66D416753003B
Total Supply: 790,000,000
Roadmap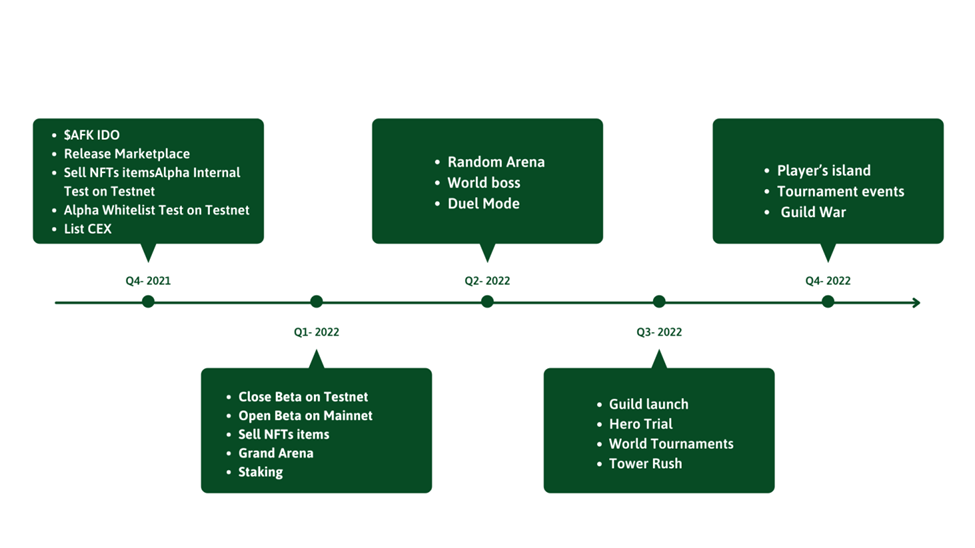 Q4 – 2021
$AFK IDO
Release Marketplace
Sell NFTs itemsAlpha Internal Test on Testnet
Alpha Whitelist Test on Testnet
List CEX
Q1 – 2022
Close Beta on Testnet
Open Beta on Mainnet
Sell NFTs items
Grand Arena
Staking
Q2 – 2022
Random Arena
World boss
Duel Mode
Q3 – 2022
Guild launch
Hero Trial
World Tournaments
Tower Rush
Q4 – 2022
Player's island
Tournament events
Guild War
Partners and Lead Investors
StarPunk
Starpunk is a decentralized autonomous organization (DAO) platform that provides a variety of "Play-to-Earn" approaches to connect Blockchain/NFT Gaming Startups with a global community of players and crypto investors. The primary objective of Starpunk is to become a comprehensive launchpad for new NFT/Blockchain games, as well as a virtual environment where anybody can create, play, earn, and explore the infinite possibilities of imagination. They also have backed many successful games and become a great choice for gaming incubation.
CryptoMinati Capital
CryptoMinati Capital has become a rising blockchain-focused venture capital firm founded by individuals with extensive experience in the cryptocurrency space. Their primary goal is to assist blockchain entrepreneurs by marketing their projects to the public at large using modern marketing techniques.
Megala Ventures
Megala Ventures is a prominent contributor to several leading blockchain projects and is one of Southeast Asia's largest institutional investors in blockchain and distributed ledger technologies. With 18 cases completed and more than a dozen projects invested in their portfolio, they have seriously taken interests in Idle Cyber.
Raptor Capital
An also well-known and influential investment firm is Raptor Capital. They specialize in assisting blockchain firms in their growth and development. Also with the "thickness" of their portfolio investing not just blockchain but other fields.
Partners
By looking at their website, we can see the obvious of their partners and investors big or small, ranging from Star Punk, Megala,… to crypto VietNam, daututiendientu.org,… over 45 investors, this states the huge potential of the project. Not to mention their social media channels, with more than 60k followers on Twitter, and over 80k members on Telegram, this clearly has attracted lots of attention proven by growing community of small investors. They also do a very good job of marketing and promotion, as it was taken advantage from the success of their 4 others non-blockchain related games.
About the team
BeeMob is behind the project with over 10 persons team, published transparently on whitepaper. The senior leaders with years of experience in game design, programming and financial but they don't seem to have some experience about blockchain or cryptocurrency. They already have 4 popular games online but they have yet entered the blockchain world. That's why there are 4 more advisors to help them with that. They are a group of very successful individuals working as strategist for developing NFT projects, blockchain advisors of Heroes & Empires + Thetan Arena, CEO of Starpunk and Megala themselves (the key investors).
How the game works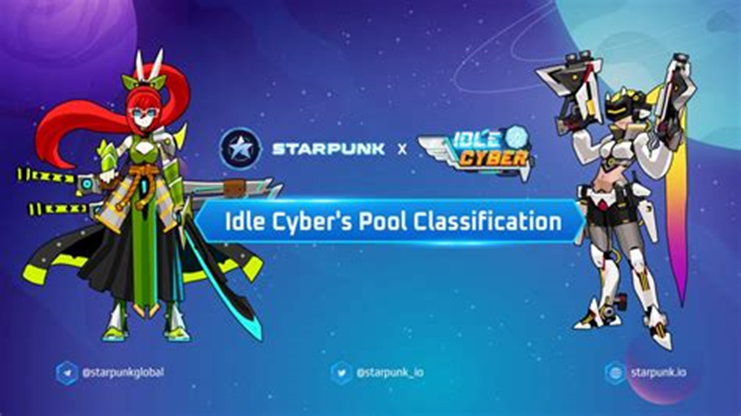 Campaign mode
Players are divided into 4 ranks depending on the number and level of the Cybers. Everyday, players entering the PvE matches have a maximum of wins, each win will receive a certain amount of reward, players who lost the fight can replay without losing a turn. The maximum number of victories depends on the player's rank.
Rewards (mIDLE and Boost items) are affected by 3 factors: Base reward, Current level and Health Points Left, players can receive a maximum of 500 mIDLE and 10 Boost items per day, some levels will have bonus reward and do not count towards PvE reward limit.
The number of PvE matches will be reset at 09:00 (GMT+7)
Arena
Players are divided into 4 ranks, these ranks are different from the Campaign ranking, depending on the number of Tier-6 Cybers players own. Every day, players have 10 free fights, the extra fights will cost 50 mIDLE each, the maximum number of fights depends on the player's ranking. Each Death Match has a 10 minute waiting time, players can choose 1 of 3 opponents with lower, higher or equal Action Points (AP) to the player's Cybers. The rival can be switched with an additional fee.
Each fight will take about 2 minutes, if the match cannot be determined, the system will calculate the number of surviving Cybers, the ratio of total Health Points to elect the winner. If both rivals have the same result, the player who has the small ID will claim the victory.
Players will receive maximum 1000/2000/3000/4000/5000…/10000 mIDLE everyday with Player with corresponding level 1/20/30/40/50…/100
Grand Arena
Everyday players have 1 free hit. Each extra turn will cost 100 mIDLE without limit extra hits. Regardless of winning or losing, each time the user clicks to enter a battle, 1 turn will be deducted.
There will be a 1 minute waiting time between each Grand Arena match. Each turn shows 3 opponents with lower Action Point (-5%), approximately (-5~5%) or higher (5%). Players can choose to fight any 1 of these 3 opponents. The opponent's information includes Action Points and Leadership Points (LP of all 3 opponent's lineups). Players can refresh to change the opponent list with an additional fee. Each fight will take about 2 minutes, if the match cannot be determined, the system will calculate the number of surviving Cybers, the ratio of total HP to elect the winner. If both rivals have the same result, the player who has the small ID will claim the victory.
The mIDLE reward received is unlimited and will be claimed at the end of every season. Each season lasts 4 weeks
Mechanic system
The gameplay depends on what strategies you choose to apply and that also based on classes of heroes, elements, quality ranging from C-SS, Stats, and upgrade.
There are 5 classes: bastion, assassin, marksman, techie, netrunner.
There are 6 elements: nature, machine, hacker, missionary, fallen, chemistry with all counter each others, except missionary and chemistry.
The game includes 5 basic stats as many other games: DMG (physical+skills), HP, Basic attack(physical), crit rate, crit dmg.
Players can also upgrade your heroes to higher levels.
There's also gear list and Cyber list
Point of View
First of all, the game is very easy to learn, so players can try the free non blockchain version of its online called Cyber War, that variation is relative same with the upcoming Idle Cyber. Because both are developed by the same team and they have years of experience with also 4 others game in the market. So, to worry about the gameplay experience is redundant and unnecessary.
Secondly, there are big investors backing them offering advice on blockchain economy and development strategies in this market. This can be considered the entrance to the crypto world of a very competent game developer firm. So players can expect the potential of the game, or maybe even more games from this firm in the near future.
While it is also bridging the gap between NFT games and crypto-heads, Idle Cyber is working hard to achieve its stated roadmap for 2022. According to a recent study, 11% of participants aged 18 to 34 years old spent a percentage of their stimulus paychecks on cryptocurrencies.
Thirdly, as seeing from the whitepaper, the project leaves 30% of their token which is 237,000,000 for in-game reward. So far this is the highest reward a game can offer to its players, this shows the care for the Idle Cyber gaming community, as they want them to continue participate in the game to "mine" as many tokens as possible. This also signifies the hidden plans for the future, because logically speaking, big in-game rewards mean they want people to stay with the game longer so they can release more functions in the future. The proof is in the roadmap as they include PVP PVE, boss and duel modes in 2022. This is very exciting to see what features might be added beyond that point for the game.
After all, Idle Cyber is a very good fit for players who want to try the new taste of "nft cuisine" after a while. The game is the latest trend of Gamefi in 2021, what might be ahead is unknown but realistically, this will continue its growth and attract many players through detail-oriented artworks as well as huge in game rewards.
Disclaimer: this is not a financial advice.